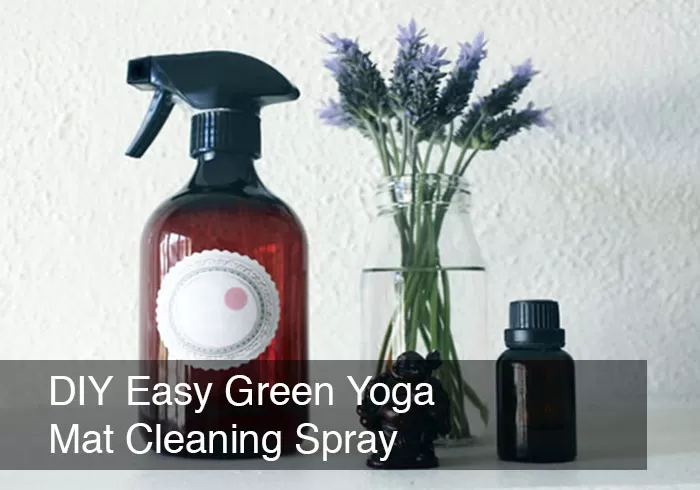 DIY GREEN YOGA MAT CLEANING SPRAY
Yoga has been practiced worldwide for over 5,000 years and is quickly becoming one of the most common practices in Western culture.
With the many healthy lifestyle benefits yoga boasts for our bodies, including strengthening bones, muscles and joints, not to mention reducing blood pressure and anxiety levels, it's no wonder we find ourselves attracted to this ancient heart healthy practice.
As we spend more time taking care of our bodies, it's important to take care of the tools we use to strengthen them as well.
In this case, we're referring to that lovely little slice of foam beneath our feet: the yoga mat.
Dermatology professor at the University of Pennsylvania, Elizabeth Grice explains, "moist, closed-in areas, such as your rolled-up mat, provides the perfect conditions for microbes to thrive and multiply." Bacteria associated with sweat and foot odor can lead to infections, such as staph and athlete's foot. In order to avoid this fold, avoid rolling, your mat after every class and clean it when you get home.
Blender Babes has the perfect easy DIY green yoga mat cleaning spray recipe!
This specific blended recipe doesn't use a blender, but it'll sure SHAKE up what you think of DIY cleaning products.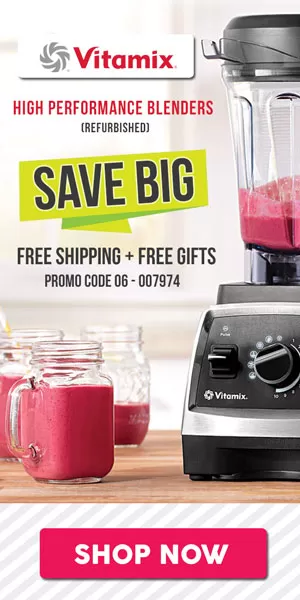 Here we will explain how you can make a very simple and very green cleaning spray for your yoga mat, using the cleaning power of witch hazel or distilled vinegar and your favorite blend of essential oils.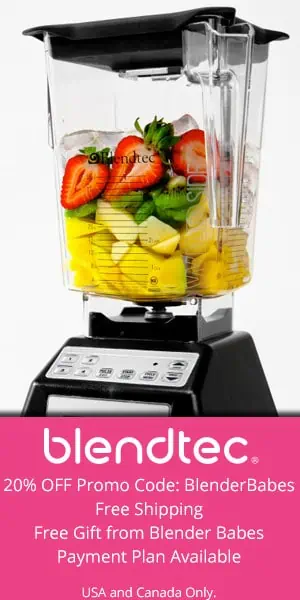 We recommend oils with anti-microbial properties such as tea tree, clove and lavender, and also your favorite smelling oils. Let the DIY cleanliness begin!
WHAT YOU NEED

1. SPRAY BOTTLE – Any size will do but glass spray bottle is preferred due to the essential oils. Using a larger bottle means you won't have to make the solution as often, though a smaller bottle means you'll have more opportunities to change your essential oil blend to change the smell!
2. WITCH HAZEL – There are many popular brands of this miracle toner, with or without added ingredients. We recommend using a product with as few added ingredients as possible. Keep it simple!
3. DISTILLED WHITE VINEGAR – This is a good substitute if you don't have witch hazel (it's a stronger smell!). You can also use equal parts of each for extra cleaning power and anti-microbial properties.
4. WATER – The mixture will be about 3/4 water. We used purified water to minimize the particles in the spray.
5. ESSENTIAL OILS – Many essential oils like clove, lavender, rosemary, cinnamon, geranium, tea tree, thyme and lemon are commonly regarded as essential cleaning oils and have amazing anti-bacterial properties. With no harsh chemicals, they're the obvious healthy lifestyle choice.
6. SUNLIGHT – Seems trivial, but sunlight will help dry the mat and kill microbes. Plus airing your mat out in the sun will help get rid of the smell!
THE BIG TO-DO

♥ What is a solution without a container?! Grab hold of your lovely spray bottle and fill it 3/4 full of lovely life-giving water.
♥ Next, fill the remaining 1/4 with witch hazel, white vinegar (or both), leaving enough room at the top for your essential oils and to prevent overflow when you put the cap on.
♥ Starting with just a couple drops of whichever essential oils you choose, begin adding them to your bottle. Essential oils are very concentrated, so just a dab will do! You can always go back and add more, and if you add too much, pour a little out and add more water.
♥ Last but not least, give your DIY cleaning mix a good shake and spray your mat down, wiping with a clean damp towel as you go. When you're finished, leave your mat in the sun until it's dry and voilà! One beautifully smelling, fully-refreshed yoga mat!
With the recent advances in natural health and home care, more and more of us are heading towards the green future we would all like to see. Any way to cut out lab-created chemicals and switch them for life-supporting natural alternatives is more than welcome. This all natural cleaner is not going to save the world, but it's one step into a cleaner, greener tomorrow.
Did you like this recipe/article?! Be sure to let us know in the comments and join the community for more DIY articles and recipes from Blender Babes. 🙂