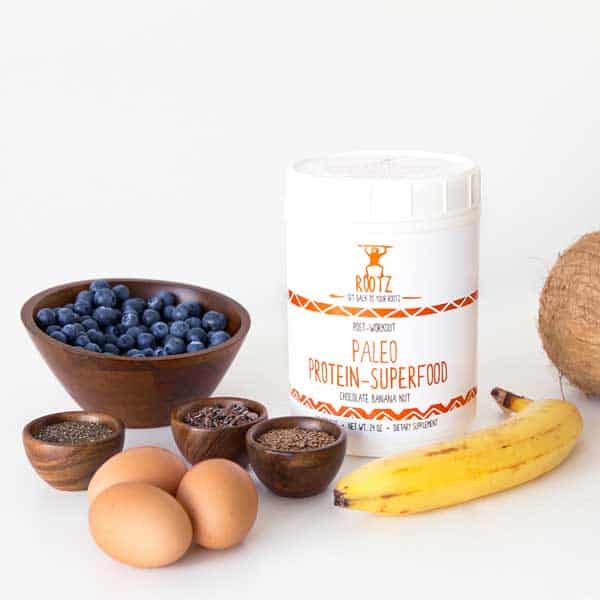 Get 20% Off all Rootz Nutrition with Promo Code "BlenderBabes"
A new favorite of Blender Babes, especially for those looking for high quality protein powders that are dairy-free. Rootz Nutrition's Protein powder is organic and free of: artificial ingredients, GMOs, coloring, gluten, dairy and soy.
The Paleo Rootz Protein powder also is made up of four fantastic blends that pack the protein and superfoods.
If you're prone to counting your protein grams per meal, one scoop of the Paleo Protein Superfood powder contains 14 grams!