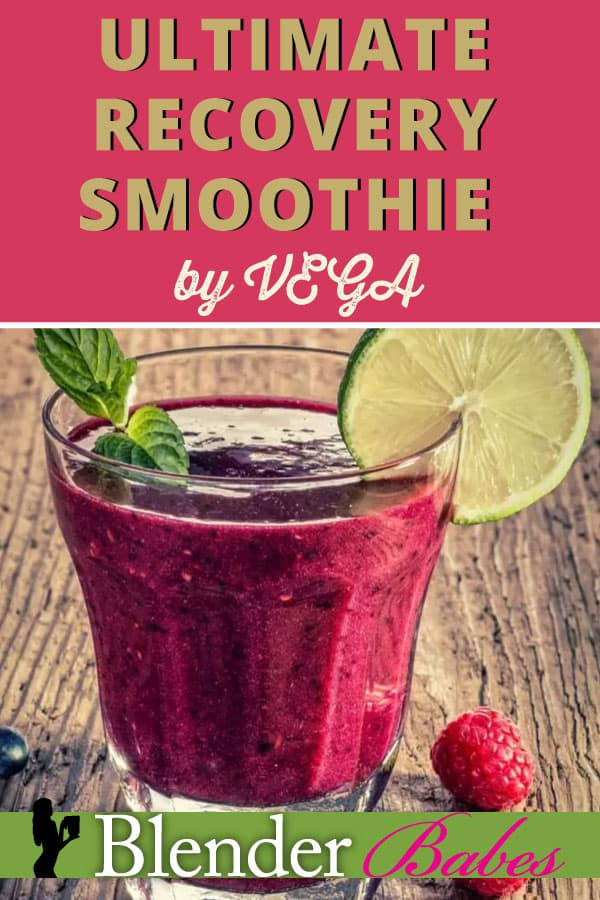 THE ULTIMATE RECOVERY SMOOTHIE RECIPE
Brendan Brazier is the formulator and face of VEGA, a Clean Plant Based Protein (that we are BIG fans of here at Blender Babes!). Brendan has also developed Thrive Forward, which is a FREE personalized online program to help transform your health through plant based nutrition.
Enjoy this Ultimate Recovery Smoothie from Thrive Forward, and powered by VEGA, after an extra grueling workout. You will nourish those muscles AND your tastebuds with this super delicious recovery smoothie!
The coconut water will help replenish those lost electrolytes. Blender Babes recently has been experimenting with maca in our high powered blenders because of its many benefits, including nourishing the adrenal glands and reducing those (fat storing!) cortisol levels.
There are several variations you can make with this smoothie by using either fresh or frozen fruit, or a top of the line Activz powdered version when you run out of your favorite fruits and veggies, or it's off season. Goji berries are a superfood that packs a powerful punch.
Of course having a high-quality protein blend with BCAAs helps to repair and rebuild tired muscles. Say good bye to inflammation and muscle soreness and save this recipe to your Blender Babes Recipe Box!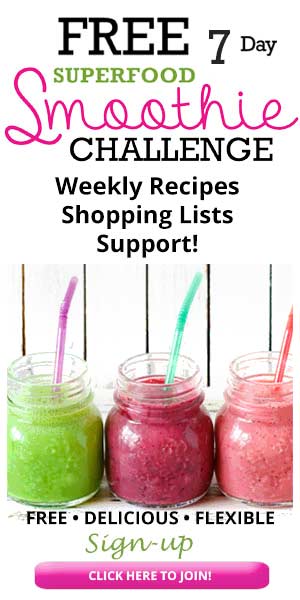 Be sure to join our community for more healthy blender recipes! If you make this one at home, let us know what you think by rating it in the comments section below. We love to hear from you!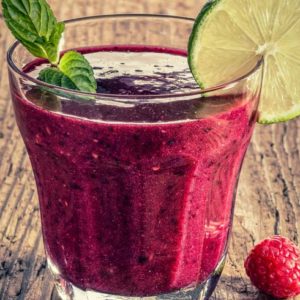 Ingredients
1

cup

coconut water

1/4

cup

Activz powder

acai, cherry, blueberry, raspberry OR

1

cup

fresh or frozen acai

cherries, blueberries, or raspberries

1

scoop Vega Sport Performance Protein

1

fresh or frozen banana

1/4

cup

goji berries

2

tablespoons

maca

1

cup

ice
Instructions
Place all the ingredients into the jar

With a

Vitamix:

Start on variable speed # 1, turn the machine on and slowly increase to speed 10, then flip to high. Blend for 45 seconds or until desired consistency is reached.

All done! Enjoy!! Now take a photo, rate it, and share your accomplishments! 🙂 Tag @BlenderBabes & #BlenderBabes
Nutrition
Serving:
1
g
|
Calories:
504.4
kcal
|
Carbohydrates:
89.5
g
|
Protein:
29.8
g
|
Fat:
1.4
g
|
Saturated Fat:
0.4
g
|
Polyunsaturated Fat:
0.1
g
|
Sodium:
267.3
mg
|
Fiber:
14.5
g
|
Sugar:
56.5
g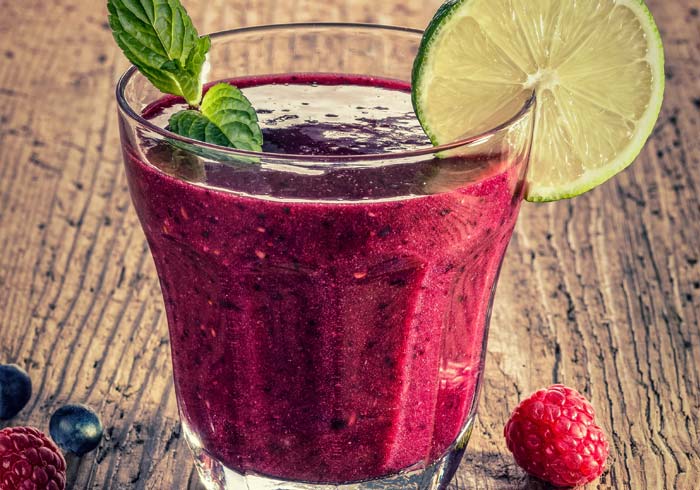 HEALTH BENEFITS OF MACA ROOT AND GOJI BERRIES
Maca root is a Peruvian superfood that provides many health benefits which include increasing stamina and overall energy levels, improving memory and learning, healthy teeth and bones, and stabilizing hormone levels, reducing psychological symptoms such as anxiety and depression.
It can even increase sexual function! In addition, maca root is fungistatic (inhibits growth of fungi) and bacteriostatic, an anticarcinogen and antioxidant!
Also known as Wolfberries, Goji Berries are a delicious superfood that contain TONS of nutritional benefits. From the plant Lycium barbarum, gogi berries are considered a complete source of protein, a perfect ingredient for longevity and strength-building.
This amazing fruit also contains an abundance of vitamins, minerals, and anti oxidants, including iron, calcium, copper, and zinc, and 18 different amino acids. An extensive body of clinical research has been conducted on goji berry and LBP, showing extremely beneficial results.
Studies show that LBP polysaccharides are exceptional sources of the essential cell sugars necessary for proper immune function and intercellular communication. These polysaccharides can enhance health in a variety of ways, including helping cancer patients rebuild their natural defenses, improving DNA restoration and repair, and maintaining normal cell growth, and they may help slow the aging process. LBP also contains lutien and zeaxanthin, which are beneficial to visual acuity. (Source: Live Superfoods)