RAW VEGAN VEGETABLE ABUNDANCE SOUP RECIPE
This raw vegan vegetable abundance soup recipe from Living Foods expert Brenda Cobb is from the Live Fresh Recipe cookbook.
These vegetable soup ingredients are full of nutrients to help your body maintain optimum health!
This vegan abundance soup recipe, whether left raw or cooked, has a slightly tangy, sweet flavor and is easy to make for a quick dinner or prepare the day before for lunch.
It can be served warm, hot or cold, either way it tastes great and smells delicious.
On a hot summer day, we show you with this recipe how to make vegetable soup and keep it light!
If you're a fan of gazpacho, this carrot and tomato based vegetable soup makes a wonderful addition to your raw soup recipes.
Make this a one-dish wonder by whipping this up in a power blender!
Be sure to join our community for more healthy soup recipes and tips from Blender Babes and our friends!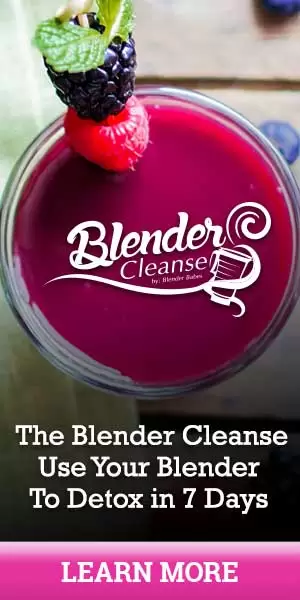 If you try this raw vegan vegetable soup recipe, be sure to rate rate it in the comments. 🙂 HAPPY BLENDING!
HEALTH BENEFITS OF CARROTS
Carrots have strong cleansing properties that are effective in detoxifying the liver, thus very effective for acne that is caused by toxins in the blood.
Carrots are also useful for treating uneven skin tones due to pigmentation.
The vitamin A and other nutrients contained in carrots efficiently nourish the skin, prevent dry skin and other skin blemishes.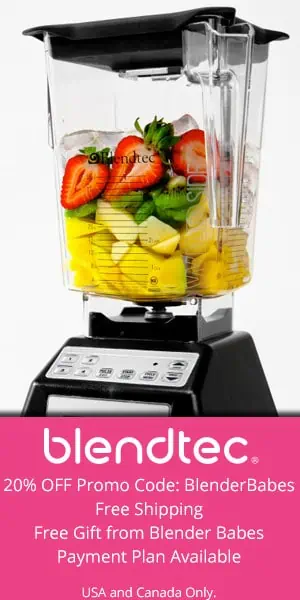 Chewing carrots can help clean your teeth, and is the best way to keep your mouth clean after meals.
They act as natural abrasives that help in eliminating the dirt and plaque from the teeth and gums.
They also trigger a lot of saliva, which helps to scrub away stains on your teeth.
Minerals in carrots helps to kill germs in the mouth and prevent tooth damage.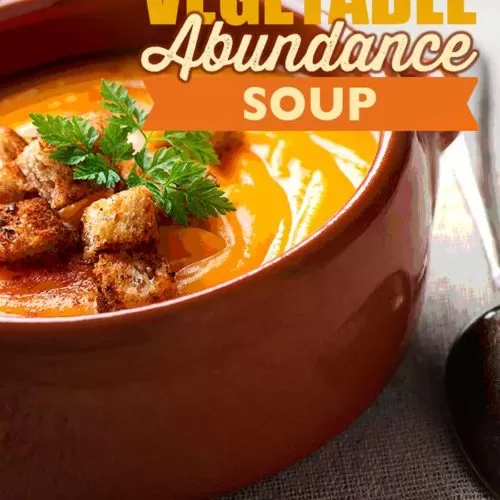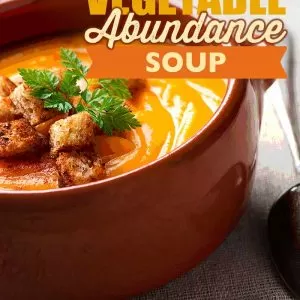 Raw Vegan Vegetable Abundance Soup
Ingredients
Chopped Vegetable Mixture

2

tablespoons

chopped organic tomatoes

2

tablespoons

chopped organic carrots

2

tablespoons

chopped organic celery

2

tablespoons

chopped organic red pepper

Soup Mixture

3

cups

chopped organic tomatoes

1

cup

chopped organic carrots

2

organic garlic cloves

peeled

1

tablespoon

chopped organic onion

2

stalks organic celery

halved

1

tablespoon

chopped organic red bell pepper

1

tablespoon

nutritional yeast

1

teaspoon

nama shoyu raw soy sauce

1

cup

purified water

Garnish

1

tbsp

chopped organic parsley
Instructions
Place all ingredients for Soup Mixture into blender and secure lid.

For

Blendtec

: Press the SOUPS button or blend on a High speed for 90-180 seconds, blending longer for hotter soup.

For

Vitamix

: VARIABLE, speed #1. Turn machine on and slowly increase speed to VARIABLE, speed #10, then to HIGH. Blend for 2 minutes or until warm.

Pour the creamy soup mixture into a bowl and stir in the Chopped Vegetable Mixture.

Garnish with the chopped parsley.

Soup may be served warm or cold.
Notes
1. If you cannot find nama shoyu raw soy sauce, you can use tamari.
2. For fuller flavors, consider making the day before so spices can ferment.
Nutrition
Serving:
2
g
Calories:
243
kcal
Carbohydrates:
47.6
g
Protein:
9.4
g
Fat:
1.1
g
Saturated Fat:
0.2
g
Polyunsaturated Fat:
0.4
g
Trans Fat:
0.2
g
Sodium:
894.5
mg
Fiber:
12.8
g
Sugar:
27.3
g
BLENDER BABES RECIPE TESTER NOTES
"I subbed tamari for nama shoyu, because it's gluten-free. Next time I think I'll add a slice or two of avocado to make the recipe creamier and would be a nice addition."
"Taste great, smelled very fresh. Next time I will probably add a little salt, eliminate the soy sauce, add basil, and maybe spinach."
" I suggest letting it sit longer to heighten the flavors, overnight in the fridge or simmer for an hour. I ate it both ways (cold and hot). It tasted better when left to linger in the flavors."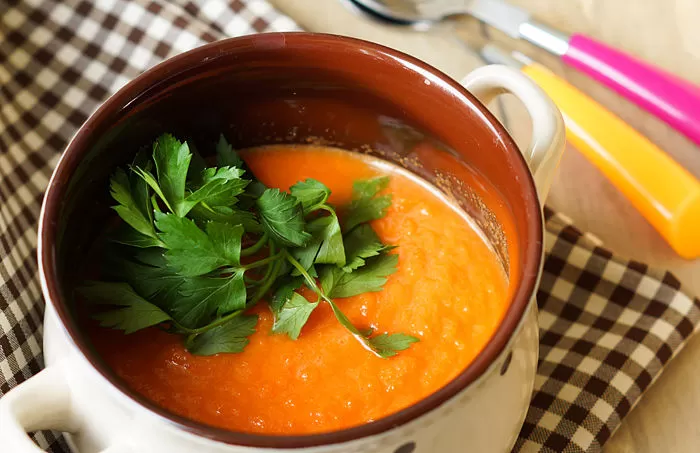 Reprinted with permission by Vitamix. Copyright © Vitamix Culinary Center Live Fresh Recipe Cookbook.