4 Easy and Healthy After School Snacks for Kids That You Can Make Ahead of Time
As most aspects of healthy eating, you are more successful when you are prepared, so we have gathered 4 great healthy after school snacks that can be made ahead of time!
The backpacks are filled and the school bells are ringing. The summer days have come to an end and the 3 o'clock hustle and bustle begins again.
When the car doors close, the hungry mouths open.
Yes going into a drive thru or local convenient store might be an easy solution but it will add up to a costly and unhealthy habit!
Think about saving money and improving your family's nutrition.
A high powered blender, like a Blendtec or Vitamix, makes those quick and healthy breakfast smoothies easier to make, which will sustain your kid throughout the school day.
It can also help you make homemade dips and nut butters that can quickly turn into a healthy snack idea.
These 4 easy and healthy after school snacks for kids will keep them going through homework and family fun!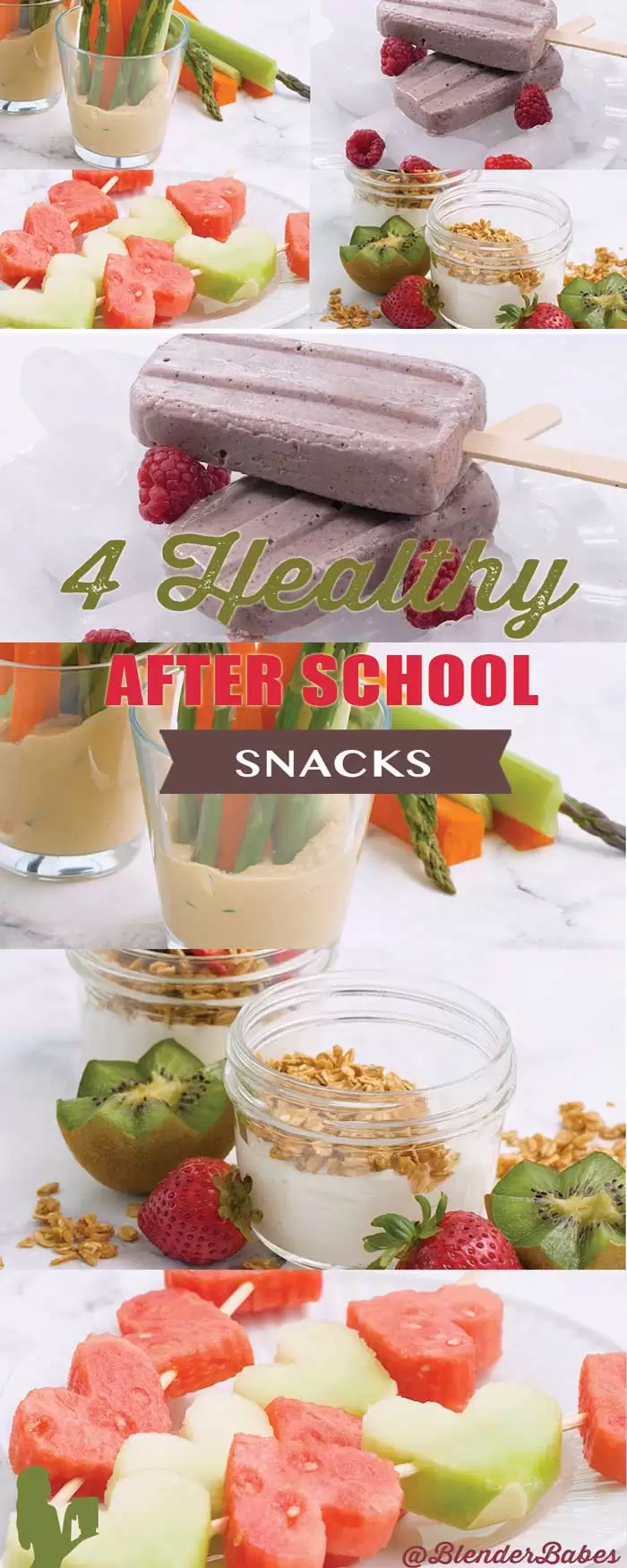 1. Shaped Fru
it Kabobs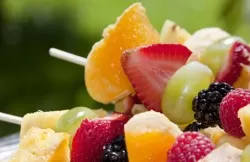 Just like the name states, these healthy after school snacks can be in any shape your child desires. From flowers and hearts to stars and superheroes.
Simply find shaped cookie cutters that you know your child will love.
Slice melon fruit such as watermelon, cantaloupe, or honeydew into so that it makes a flat surface and press the cookie cutter into the fruit.
Place the fruit into a skewer; you can also alternate with different fruits (berries, grapes, etc.)
Place the kabobs in the fridge so that they are nice and cool when eaten. Find the perfect cookie cutter and the possibilities are endless!
2. Greek Yogurt Parfaits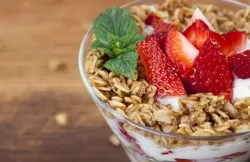 These tasty treats can be made using a 4 oz. or 6 oz. plastic cup, depending on how old and/or the caloric needs of your child.
It is still important to not over eat on snacks. Using clear cups will allow your children to see the different layers and the fun goodies!
Place a small amount of non fat or reduced fat Greek yogurt on the bottom of the cup.
Next layer is your choice of granola (plain is best so there are not too much added sugars!)
After the granola, add fresh fruit like strawberries, kiwi, or blueberries. Ask your little snatcher what fruit they would like.
For an extra special treat you can add a sprinkle of dark chocolate.
Now repeat … yogurt, granola, and fruit.
3. Garden Dippers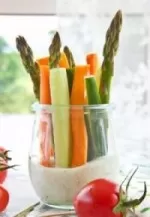 A fun way to eat veggies! Note: Even if organic, make sure to wash vegetables thoroughly.
Take the same cups from the parfaits and add your choice (or child's choice) of hummus or other spread.
Cut vegetables into sticks and place them standing into the spread at the bottom of the cup. The different color veggie sticks will look like a healthy garden patch!
Do a little test of which spread your child will like best. You can also change the spread or types of vegetables used for different flavor combinations.
4. Smoothie Pops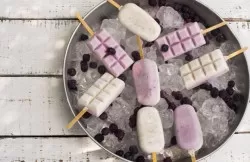 Make your child's favorite smoothie into a Popsicle!
Sometimes a change in presentation is all that is needed to keep a child interested. Plus you can store these in the freezer for a longer period of time.
Simply prepare your child's favorite smoothie as directed.
Place the smoothie into Popsicle molds or ice trays.
If using ice trays allow time for the smoothie pop to set before inserting the stick.
Add some whole fruit to the mix and watch their taste buds rejoice! If you like to add protein crush nuts such as almonds and put it in the molds before you add the smoothie.
Different variations can be made to each one of these kid friendly and healthy after school snacks. Let you and your little ones taste buds run wild! If your child is still unsure about foods then allow them to help you in preparation. Ask them which flavors they would like, and if possible enable them to help you! Family fun!
What healthy after school snacks do YOU make for your kiddos?! We would love to know in the comments. 🙂 Make sure to Subscribe to Blender Babes for more healthy recipes for kids and adults!