Blendtec Designer 675 – A Modern Kitchen Must
The perfect combination of intuitive, functional, and sleek.
Features include:
3.0 peak horsepower motor
Illuminated touch interface
5 Preprogrammed cycles: Smoothie, Frozen Treats, Whole Juice, Hot Soup, Clean
8-speed capacitive touch slider + Pulse,
"Add 10"
Illuminated display indicates remaining blend time and total blend cycle count
8 Year Warranty
Illuminated Touchscreen Controls
An intuitive control surface adds a modern flair to any kitchen. It's illuminated to be easy to see and simple to use. It lights up with a single touch and shuts off automatically. Plus, its completely flat design is easy to completely clean.
8-Speed Touch Slider + Pulse
Get precision speed control for 8 speeds with the slide of a finger. Use Pulse to add a standalone burst of power—great for chopping and light mixing.
5 Preprogrammed Blend Cycles
Five preprogrammed cycles enable one-touch blending perfection: Smoothie, Frozen Treats, Whole Juice, Hot Soup, and Clean. The Designer 675 automatically speeds up, slows down, and shuts off to achieve great results every time.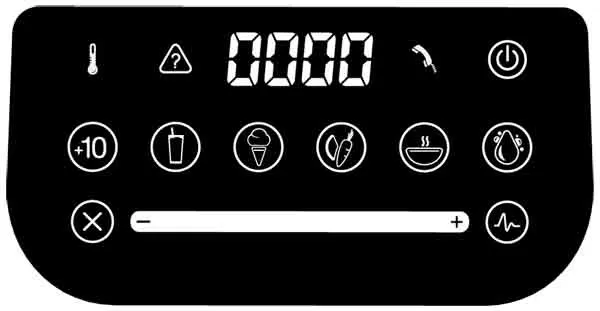 "Add 10"
Use the "Add 10" icon to add 10-second intervals to your blend cycles for completely customized blends. Also use it as a stand-alone 10-second cycle.