ROASTED GREEN CHILI LIME HUMMUS RECIPE

We wouldn't be surprised if this green chili and lime hummus recipe might become your new favorite! 
Creamy and smooth, serve it with tortilla or pita chips, veggies, or use as a spread for sandwiches!
Don't be fooled by the name, this chili lime hummus is not spicy at all!
Roasting the chili peppers beforehand helps to sweeten and soften them.
This is a recipe that you will definitely make again, and with such a beautiful green shade, it's perfect for your next St. Patrick's Day or festive Cinco de Mayo Party! 
Easily blend up this hummus recipe in a high powered blender, such as a Blendtec or Vitamix, otherwise you can also use a food processor. Be sure to join our community for more healthy appetizers and if you try this, please let everyone know by rating it in the comments! 🙂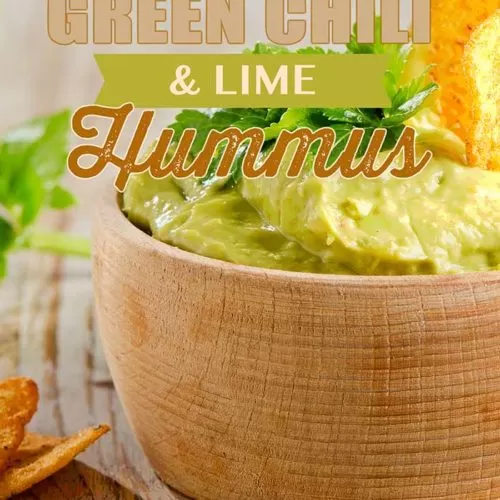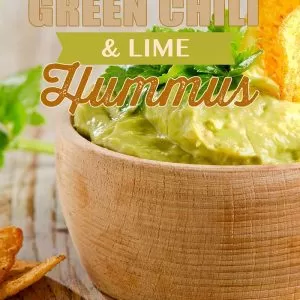 Roasted Green Chili & Lime Hummus
Ingredients
1/4

cup

olive oil

1/4

cup

cilantro

3 1/2

tbsp

fresh lime juice

1

poblano pepper

roasted, peeled and stem removed

1

anaheim pepper

roasted, peeled and stem removed

1

jalapeño pepper

roasted, seeded and stem removed

1 1/2

cups

cooked garbanzo beans

1

clove

garlic

roughly chopped

1/2

tsp

kosher or sea salt

1/2

tsp

ground cumin
Instructions
Roast the peppers on broil for 15 min, then turn them and cook for another 5 min. Wait 10 min for them to cool down.

Add ingredients in order listed to your blender, secure lid and blend until smooth.

For

Blendtec

: Use the SAUCES/BATTERS button (2x if needed) OR blend on a Medium Speed until smoothie (about 30 - 40) seconds.

For

Vitamix

: Start on Variable Speed 1. Pulse to Speed 4 15-20x. Then, run on Speed 3-4 for 30 sec.
Nutrition
Serving:
2
g
Calories:
97
kcal
Carbohydrates:
9.3
g
Protein:
2
g
Fat:
5.8
g
Saturated Fat:
0.8
g
Polyunsaturated Fat:
0.6
g
Trans Fat:
4.1
g
Sodium:
226
mg
Fiber:
1.6
g
Sugar:
0.1
g
BLENDER BABES RECIPE TESTER NOTES
"Loooooooooved the flavor of the peppers" and "Tried adding cilantro, about 1/4-1/2 cup put in and blend on lowest setting for 10 seconds. Fabulous!!" and "It's like a mexican or southwest version of hummus.
Nice green chili tasting hummus with a little bit of a kick." and "This was very flavorful with just a hint of heat.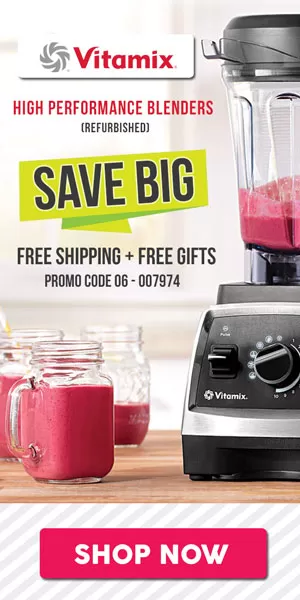 The level of heat will vary depending upon the peppers. My husband and I both enjoyed it and the leftovers were gone within a couple days since we kept pulling it out as a snack."
HEALTH BENEFITS OF GARBANZO BEANS
Garbanzo beans, also called chickpeas, are used in many traditional dishes across the Middle East and East.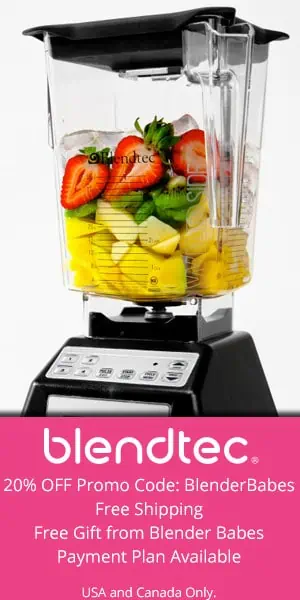 These beans are full of protein, fiber and are loaded with vitamins and minerals.
They are versatile and can be cooked in several ways.
High in fiber. Garbanzo beans contain dietary fiber, which helps to lower blood cholesterol levels and reduces blood pressure.
Promotes digestive health.
The dietary fiber in garbanzo beans also works to increase the weight and size of your stool and soften it.
If you have diarrhea, eating a diet high in fiber can help to bulk it up and make it easier to pass.
Dietary fiber also helps to prevent hemorrhoids.