E3Live Algae – Thaw your way to Better Health!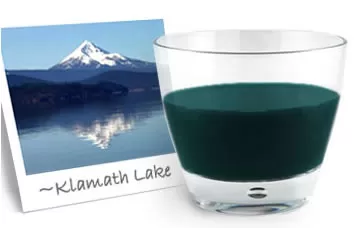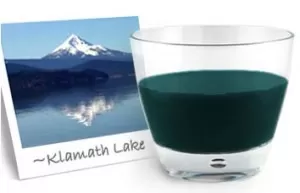 E3Live is the world's ONLY fresh frozen algae, a true SUPERFOOD that provides more than 65 vitamins, minerals, amino acids & essential fatty acids. This LIVE form of AFA blue green algae from Oregon's Klamath Lake WILL arrive at your door, frozen! To ensure E3Live arrives in its freshest state, E3Live mails in quantities of 6 or more (price includes 2 day shipping and handling) — 6 bottles keeps your E3Live optimally cold during transit to your door. You want to keep the bottles in the freezer. To thaw, take one bottle out at a time. They come in 16oz bottles (best deal – about 6 months worth) or smaller more "convenient" to thaw sized 8oz bottles (3 months worth).
OPTIONS TO THAW
Partially thaw enough for one week's worth at a time and pour into a small 8oz mason glass jar (that's what many E3Live users swear by, including E3Live employees!) for the week. You can do this by taking it out each night and placing in the refrigerator and pouring out the thawed version in the morning OR you can place the bottle in a small bowl full of cool water for approximately 15-20 minutes when you are ready to thaw.
Thaw completely and pour all out into several small (8oz) mason/glass jars, keep one and refreeze the rest, then take one out each week.*
Thaw completely or partially, then pour contents into ice cube trays and freeze to use for blended drinks or to add to liquid for your daily dose.
**Important Note: In its defrosted liquid state, E3Live must be kept cold and refrigerated at all times to maintain its freshness. Shelf-life out of freezer in refrigerator is between 7 to 10 days.
RECOMMENDED AMOUNT TO TAKE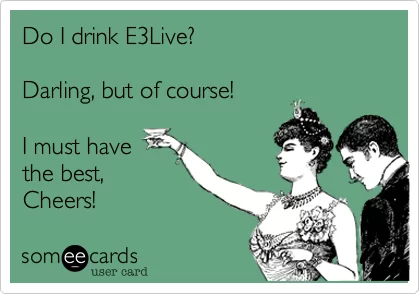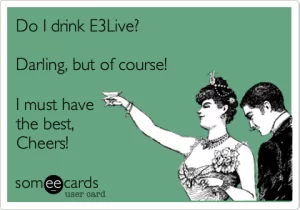 Anyone new to taking E3Live is recommended to begin by taking 1 teaspoon a day for several days (remember you may experience detox effects**) and then you will work your way up. Gradually add another teaspoon at a time. Most people take 1 Tablespoon per day, some people (such as vegetarians and professional athletes) take more, sometimes up to 1 or 2 bottles per week. The average person though is good with 1-2 Tablespoons per day (I take 1 Tbsp per day). Since E3Live is NOT a "supplement" and IS a whole SUPERfood, you really can't "overdose".***
**Detox effects can include slight diarrhea, headache, and even (ugh!) pimples as your body pushes out the accumulated toxins. Make sure to drink plenty of filtered water each day to help support the body's detox systems and elimination pathways.
***Although overdosing isn't a threat, E3Live is high in vitamin K which may reduce the effectiveness of blood thinner medications, so if you're currently taking any prescription blood thinners (like Coumadin), you should consult with your doctor prior to taking.
OPTIONS TO CONSUME
For optimal absorption, the #1 way to consume E3Live is to take a swig straight and swish it around in your mouth. Unfortunately it tastes like the lake that it came from (LOL!) so if you are like most people, you will follow the other options.
Mix your desired serving in water or coconut water or juice. If you do use juice, make sure your juice isn't loaded with sugars or salt, or E3Live will work against these immediately, and you will lose some of the potency. I like it with 2 ounces of Acai Juice.
Blend your desired serving OR a frozen ice cube in with your favorite green smoothie recipes, such as Dr Oz's Detox Favorite Green Smoothie or try it with our superfood salsa recipe which is a favorite with the team at E3Live. 🙂
E3Live is a powerful form of blue green algae by being closest to its natural state – fresh frozen. But of course if not convenient for your lifestyle, E3Live does offer E3AFA, which uses a Hydro-Dri drying method to retain as much of AFA's original nutritional and energetic properties as possible and may be more convenient for you, at work, or while traveling.
Top Selling Products Of This Brand