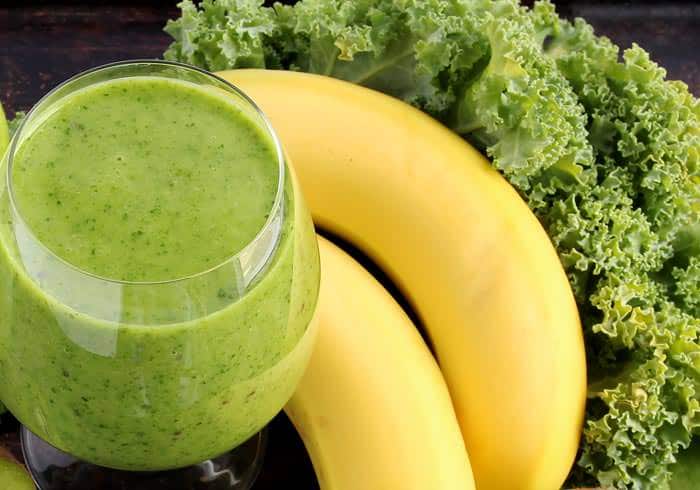 HIGH FIBER VEGA VANILLA CHAI SUPERFOOD SMOOTHIE RECIPE

Looking for a treat that is cleansing and packed with nutrient-rich superfoods? This
Vega
vanilla chai superfood smoothie is packed with protein and colon-cleansing fiber! With chia seeds and kale, a
Vitamix or Blendtec
will have no trouble whipping up this delicious smoothie, but you can
do it with a "regular" blender
as well, just be sure to use ground chia, flax or hemp seeds. This smoothie snack will help prevent bloating and digestive stress, so you'll be refreshed while helping out your
digestive system
. For an additional tasty creamy
protein
boost in this vegan smoothie, swap out some of the water with
your favorite milk substitute
.
Be sure to join our community for more ways to incorporate superfoods in to your diet. If you try this recipe at home, be sure to share your rating with us in comments section. We love to get your input!

HEALTH BENEFITS OF CHIA SEEDS AND FLAX SEEDS
Just two tablespoons of chia seeds are packed with 10 grams of fiber, and psyllium husk whole flakes have similar colon-cleansing benefits with 5 grams of fiber per serving. Swelling action of chia and psyllium husk in the body helps to cleanse and soothe the colon, and absorb toxins while lubricating and strengthening peristaltic action.
Flax seeds are a great source of omega-3s and prevent osteoporosis and cancer. Ground flax seeds provide fiber that can reduce cholesterol levels and help stabilize blood sugar levels in diabetics. High power blending maximizes flax seeds as they must be ground to be digested!