BEST VEGAN CHEESE RECIPE – CRANBERRY DILL GOAT CHEESE
Looking for the best vegan cheese recipe ever? This cranberry dill vegan goat cheese with crackers is a wonderful snack to serve while entertaining your friends and family throughout the year!
There is absolutely no cholesterol in this "cheese".
Rather, it is high in protein, antioxidants, monosaturated fat, magnesium and copper.
The combination of cranberry and dill brings a sophisticated dimension to the "cheese".
Impress your friends and family with this special vegan cheese recipe for the holidays (it's a favorite vegan Thanksgiving appetizer!) or anytime.
You will be glad you did!
Be sure to join our tribe for more healthy vegan appetizers and recipes from Blender Babes and our friends! If you try this let us know by rating it in the comments. HAPPY BLENDING!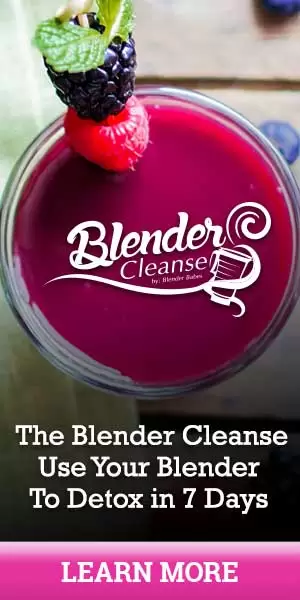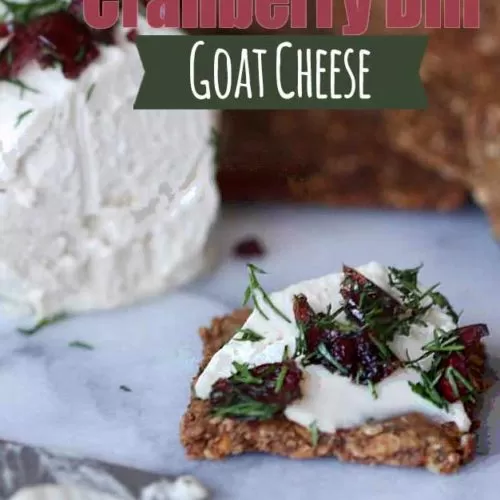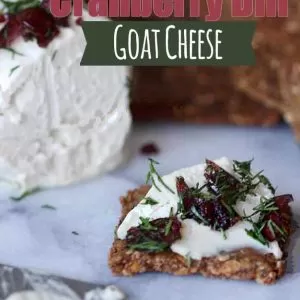 Best Vegan Cheese Recipe Ever - Cranberry Dill Goat Cheese
Ingredients
1

cup

raw cashews

soaked overnight

4

Tbsp

coconut oil

¼

cup

cup fresh lemon juice

1

Tbsp

tahini

2

Tbsp

water

½

tsp

sea salt

¼

cup

dried cranberries

chopped

1/4

cup

fresh dill

chopped
Instructions
Place cashews in a large bowl and cover with 3 inches of filtered water to soak overnight in the refrigerator.

Drain the liquid, rinse under cold water and drain again.

Place cashews, tahini, coconut oil, lemon juice, sea salt and 2 Tbsp filtered water in a power blender and secure lid.

Blend from low to high until creamy, taking breaks to scrape the sides of the blender with a silicone spatula to ensure everything gets creamed.

Place a strainer over a bowl and line it with 3 layers of cheesecloth. Spoon the cashew mixture into the center of cheesecloth, fold sides of the cloth over the cheese and form into 6 inch spherical loaf. Twist the ends of the cloth and secure with rubber bands or twist ties. Set it in the strainer over a bowl and let it stand for 12 hours at room temperature.

After the 12 hours are up, discard the excess water and chill for at least 3 hours.

Chop the cranberries and dill.

Unwrap the cheese and place it into a bowl. Add the 2 Tbsp of dill into the bowl and mix to combine.

On a 12"X12" piece of parchment or wax paper, place the cheese horizontally in the center to form a log. Use the paper to roll the log neatly into about a 6-inch log.

Combine cranberry and remaining dill in a bowl. Sprinkle onto the cheese log, using the paper to roll the log, ensuring the cranberry and fill adhere to the cheese.

Chill the cheese log, or enjoy right away with a cracker!

All done! Enjoy!! Now take a photo, rate it, and share your accomplishments to enter our weekly photo contest! 🙂 Tag @BlenderBabes & #BlenderBabes
Nutrition
Serving:
1
g
Calories:
265
kcal
Carbohydrates:
15.2
g
Protein:
6.3
g
Fat:
21.9
g
Saturated Fat:
6.2
g
Polyunsaturated Fat:
14.6
g
Sodium:
439.2
mg
Fiber:
1.7
g
Sugar:
2.6
g
BLENDER BABES RECIPE TESTER NOTES
"I first tried this cheese when I attended Yvonne's plant-based cooking class at Whole Foods.
I could NOT get over how incredible this vegan cheese tasted.
It was the best vegan cheese recipe I've ever tried!"
"Serve it with sliced zucchini, crackers, toasted breads, etc.
I served this cheese with wines when my mom, grandma, auntie, and I had our mini wine and cheese party, they all went wild for this recipe and couldn't believe that it is vegan!
They said that they just can't believe that it tasted so DELICIOUS cause they tried a few other Vegan Cheese by itself and disliked it, only found them good when cooked, melted, or in a sandwich. But for this recipe, they said it was really good to just eat it by itself!"
"I wasn't too sure this would taste like goat cheese, but it sure is a close 2nd, and it was delicious.
I ate it myself, no one else around.
Can't wait to have more for breakfast!
It is a nice soft spread for anything.
I loved it on tortilla chips. Perfection!"
"It was exactly what it said it was.
Others who I let taste it said it tasted like goat cheese and kept questioning what I made it from.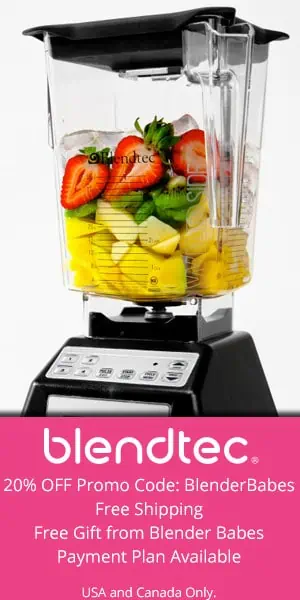 I loved the cranberry dill combo with the cheese taste, they were perfect together.
Others agreed.
Best vegan cheese recipe, will absolutely make this again!!!
Just not too soon, unless I am having people over, because I want to eat the whole thing!"
HEALTH BENEFITS OF CASHEWS
Although cashews are one of the lowest-fiber nuts, they are packed with vitamins, minerals and antioxidants.
These include vitamins E, K, and B6, along with minerals like copper, phosphorus, zinc, magnesium, iron, and selenium, all of which are important for maintaining good bodily function.
Some health benefits of consuming cashews are:
Heart Health
Research shows that eating more nuts, such as cashews, can lower your risk for cardiovascular disease.
This may occur by reducing blood pressure and "bad" cholesterol levels.
Nuts are naturally cholesterol-free and contain good amounts of heart-healthy fats, fiber, and protein.
They also contain arginine, which protects the inner lining of artery walls.
Other vitamins and minerals in nuts, like potassium, vitamins E and B6, and folic acid, also help to fight heart disease.
Blood Health
The copper and iron in cashews work together to help the body form and utilize red blood cells.
This in turn keeps blood vessels, nerves, the immune system, and bones healthy and functioning properly.
Eye Health
We've all heard that carrots are good for your eyes, but it might come as a surprise that cashews are too!
They contain high levels of lutein and zeaxanthin, which act as antioxidants when consumed regularly.
These compounds protect the eyes from light damage (which can turn into blindness in the elderly), and can even help decrease the instance of cataracts.
Weight Loss
According to research, two servings of nuts a day is helpful in fighting against cardiovascular disease, diabetes, and cancer.
Replacing animal fats and proteins with the mono-and polyunsaturated fats found in cashews is an excellent way to manage your weight and reduce the build-up of fat and cholesterol in the heart.