TROPICAL PAPAYA BANANA FRUIT SMOOTHIE RECIPE
This is one of Blender Babes' favorite fruit smoothies.  We prefer to use red grapes for the healthy resveratrol in the the skin, and we leave the seeds in the cantaloupe and papaya for added fiber and plant protein.  Your Vitamix or Blendtec blender can pulverize seeds and skin and make it easy for your body to absorb the many nutrients found in this fruit smoothie. Depending on the season, the fruit can be fresh or frozen. Feel free to swap the ingredients in this tropical fruit smoothie for what's in season, it will always be delicious!
Be sure to join our community for more delicious smoothie recipes. If you try this recipe, please share your rating with us.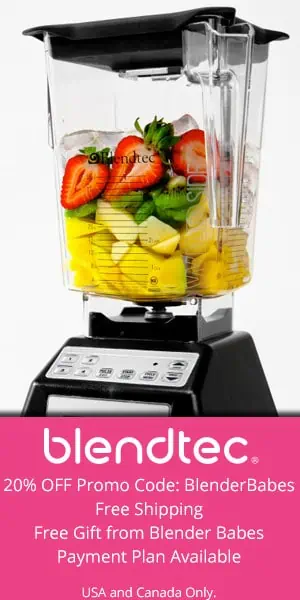 Swimsuit by: La Blanca Swimwear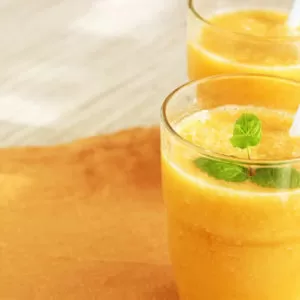 Tropical Fruit Smoothie
Ingredients
2

cups

grapes

1

cup

watermelon

1/2

cup

cantaloupe

1/2

banana

1

cup

frozen strawberries

1/2

large papaya - peeled

1 1/2

cups

ice
Instructions
Place all ingredients into the blender in the order listed and secure lid.

Vitamix:

Select VARIABLE, speed #1. Turn machine on and slowly increase speed to VARIABLE, speed #10, then to HIGH. Blend for 1 minute or until desired consistency is reached. Serve immediately.

All done! Enjoy!! Now take a photo, rate it, and share your accomplishments! 🙂 Tag @BlenderBabes & #BlenderBabes
HEALTH BENEFITS & FUN FACTS
Christopher Columbus called papaya the "fruit of the angels," which may have been a reference to its heavenly, smooth consistency and sweet flavor.  They are native to Central America and were brought to other subtropical areas including Africa, the Philippines, and India by early explorers.  The fruit was introduced to the United States in the 20th century and Hawaii has been one of its major producers since the 1920's. Papayas are high in Vitamins A and C which boost the immune system, making it more efficient at preventing infections such as colds, flu, ear aches, gingivitis, and urinary tract infections.  The fiber in papayas helps lower cholesterol levels and reduce the risk of colon cancer by binding to toxins in the colon and removing them.