Get Started with FREE eBooks/Downloads for Your Health. Click Here 🙂

POMEGRANATE CHAMPAGNE COCKTAIL RECIPE
Sweet and bubbly, this pomegranate champagne cocktail is fruity with a pleasurable hint of rosemary.
I actually tested this with blackberries as well and it was equally DELICIOUS, I highly recommend the alternative when in season.
This is an easy way to make a fancy and festive drink for your event, it looks absolutely beautiful in the glass!
Make this a low sugar cocktail recipe by using stevia instead of maple syrup/honey.
For a tasty mocktail option, blend with seltzer water.

Be sure to join our blending-loving tribe for more cocktail recipes and tips from Blender Babes! If you try this let us know by rating it in the comments. HAPPY BLENDING! 🙂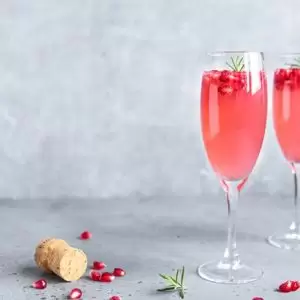 Pomegranate Champagne Cocktail
Ingredients
2

bottles of bubbly

1/2

cup

maple syrup OR honey OR 3 heaping teaspoons Stevia powder OR 12 drops liquid stevia

1/2

cup

water

2-3

fresh rosemary stems with leaves + more for garnish

1 ½

cups

fresh pomegranate + more for garnish
Instructions
Combine the sweetener and water in a saucepan over medium heat. Stir often and once it's about to reach the point of boiling turn off the heat and add the pomegranate arils and rosemary. Stir until well combined. Let cool 5 minutes

Once the syrup is cooled and the pomegranate arils have broken down a bit pour the mixture (including the rosemary leaves) into a Blendtec or Vitamix and blend until smooth.

Pour the mixture through a fine-mesh sieve. You will end up with about 1.5-2 cups of simple syrup.

Keep cool until ready to serve.

Add 1-2 tablespoons of the syrup to each glass and add champagne. Pour in a few berries and a few rosemary leaves for garnish and enjoy.

All done! Enjoy!! Now take a photo, rate it, and share your accomplishments:) Tag @BlenderBabes & #BlenderBabes
Notes
This recipe is low sugar if using stevia 
Nutrition
Serving:
1
glass
Calories:
141
kcal
Carbohydrates:
16.8
g
Protein:
0.3
g
Fat:
0.1
g
Sodium:
1.4
mg
Fiber:
0.3
g
Sugar:
5.9
g
Recipe Tester Feedback
"I hardly ever buy champagne… but this one is great! I'll definitely be making again soon."
"My husband and friends enjoyed it. My daughter liked it mixed with seltzer as a soda."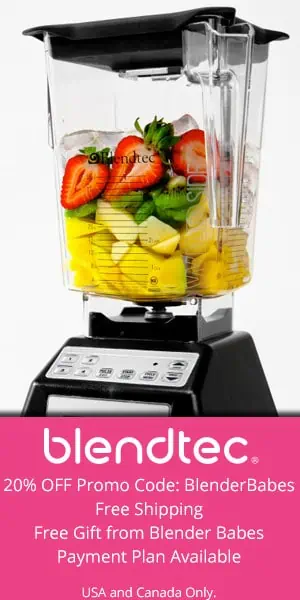 HEALTH BENEFITS OF CHAMPAGNE
Poor champagne: so often dismissed as a luxury or a party accessory, it rarely gets the chance to be heralded, in its own right, as a serious drink for daily consumption.
The truth, however, is that champagne has a number of health benefits and here are three:
It's good for your heart.
Just like the good press that has been given to red wine's benefits on the heart, champagne, which is predominantly made from red grapes, is just as healthy.
A study by Dr. Jeremy Spencer found that a couple of glasses a day has a beneficial effect on the walls of blood vessels,  suggesting that champagne has the potential to reduce strokes and heart disease.
It may improve your memory.
Compounds found in the two red grapes used to make champagne – Pinot Noir and Pinot Meunier – can improve memory and spatial awareness to the extent that "three glasses a week" could help delay the onset of degenerative brain disorders, such as dementia.
It may improve your skin.
Ever thought of taking a hit of champagne to the face?  Though it might be an expensive detoxifier, it is an effective one.  "Champagne detoxifies the skin with antioxidants and lightening tartaric acid helps even out the skin tone," says dermatologist Marina Peredo. "For those with oily skin, its antibacterial properties aid in leaving last year's breakouts behind."