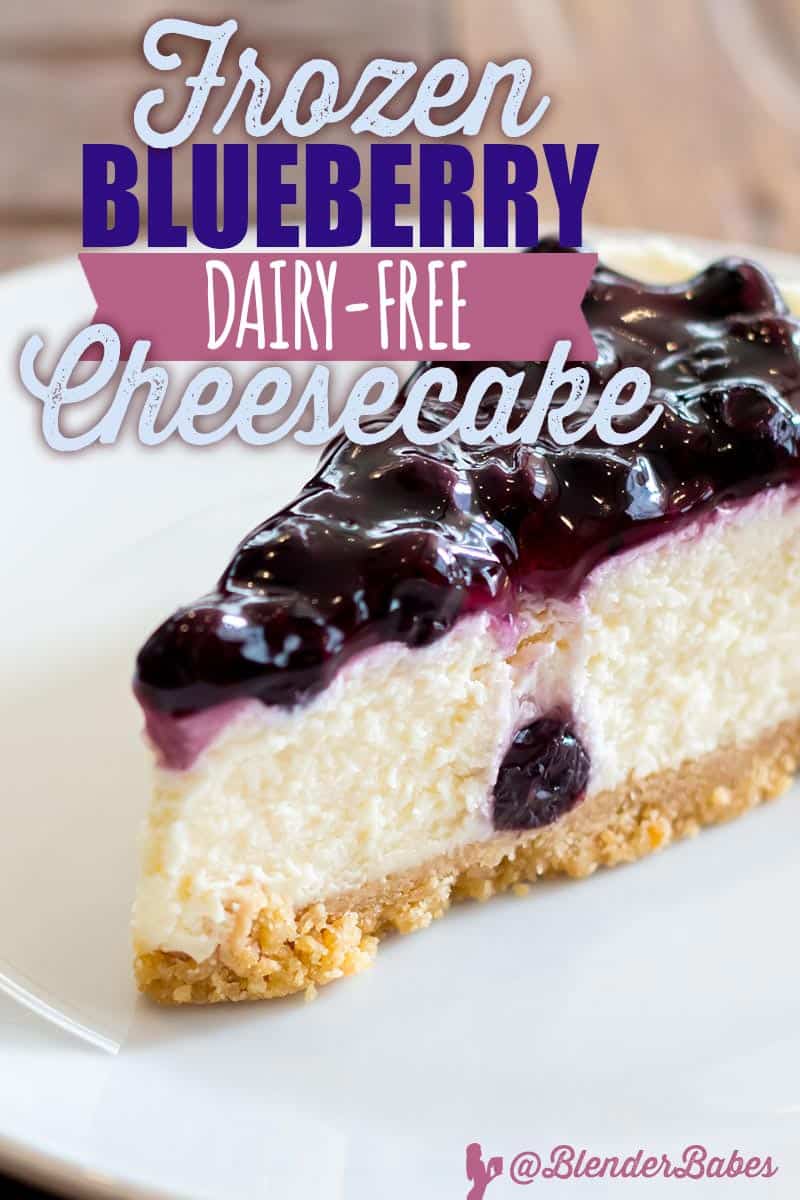 FROZEN BLUEBERRY PALEO DAIRY-FREE CHEESECAKE RECIPE
Dairy-free cheesecake recipes may sound like a culinary contradiction.
Surely, if one wants to experience the magnificent deliciousness of a cheesecake it should be made with its key ingredient — a velvety cream cheese. Right?
Not necessarily.
This frozen blueberry dairy-free cheesecake recipe from The Paleo Kitchen cookbook is sure to win you and/or your cheesecake traditionalist loved ones over.
You'll discover that cashews (the creamiest nut of all), when blended with coconut milk, lemon juice and coconut oil, creates a spectacular filling that's smooth and flavorful but not overly sweet.
Adding the fruity blueberry topping raises the yum factor of this dairy-free cheesecake recipe but any berry topping will work just fine.
Try adding a little lemon zest to your topping to take the taste profile up yet another notch.
Whether you eat it cold or let it sit for 15-20 minutes before serving, this simple yet easy to make dairy-free cheesecake recipe is one you will want to make again and again.
A high powered blender will easily handle whipping the cashews into a smooth cheesecake filling.
Be sure to join our blending-loving tribe for more dessert recipes and tips from Blender Babes and our friends!
Let us know if you try this recipe by rating it in the comments. HAPPY BLENDING! 🙂
HEALTH BENEFITS OF CASHEWS
Cashews are one of the most popular ingredients in sweet as well as savory dishes worldwide.
Crunchy, creamy and delicately sweet, the cashew nut is packed with energy, antioxidants, minerals and vitamins that are essential for robust health including manganese, potassium, copper, iron, magnesium, and zinc.
They're also filled with soluble dietary fiber, health-promoting phyto-chemicals that help protect from diseases and cancers.
Another great benefit of cashews is they're rich in "heart-friendly" monounsaturated-fatty acids that help lower harmful LDL-cholesterol while increasing good HDL cholesterol in the blood.
A handful of cashew nuts a day in your diet per day will definitely do your body good.
This Frozen Blueberry Dairy-Free Cheesecake recipe is excerpted with permission from The Paleo Kitchen by Julie Bauer and George Bryant. Published by Victory Belt Publishing.