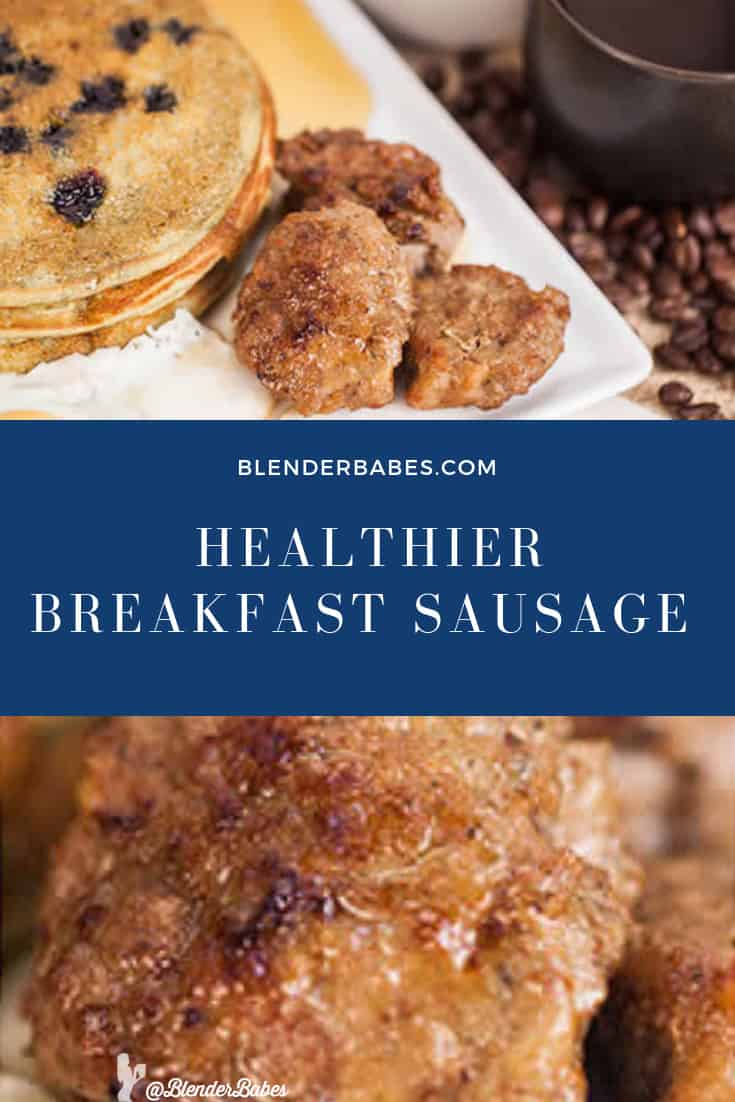 HEALTHY BREAKFAST SAUSAGE RECIPE

This healthier breakfast sausage recipe is a leaner substitution for the typical fatty sausage that doesn't skimp on taste. You can easily make a delicious and leaner homemade breakfast sausage to accompany your healthy breakfast at home with a Blendtec or Vitamix high powered blender!
Having breakfast sausage doesn't have to ruin your healthy eating habits, as this fresh homemade sausage has no additives or preservatives, so you can still start your day off on the right track! Instead of using pork butt and shank, select a leaner cut of boneless meat of your choice, such as turkey, chicken breast or boneless pork chops.
Be sure to join our community for more delicious and healthy breakfast recipes! If you try this one at home, share your rating with us below.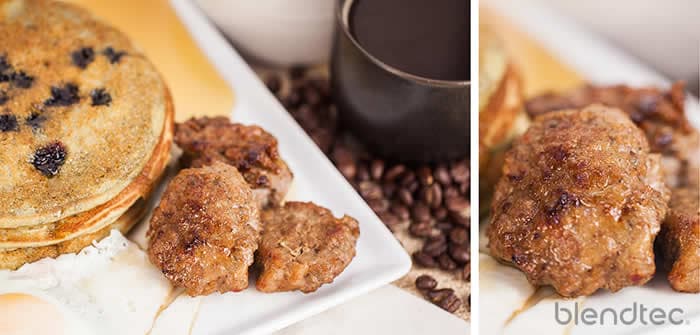 HEALTH BENEFITS OF SAGE
Research confirms what herbalists have long known: sage is an outstanding memory enhancer.
Sage helps provide better brain function and has been used in the treatment of cerebrovascular disease for over a thousand years. Research has suggested that it may be an effective option to help treat Alzheimer`s disease.
The benefits of sage are effective for symptoms of menopause, night sweats, and hot flashes. There`s also compelling evidence that sage may provide benefits for some people with diabetes by its ability to boost insulin`s action.