FOXY NOG RECIPE FOR EGGNOG
) or whipping the whites and yolks separately until your arm falls off.
But all that just seems like so much work and way too time consuming, especially when considering that this drink is essentially just a flip cocktail with dairy.
How do you make eggnog the easy way? Simple – all you need is your blender for this sinfully delicious, real deal eggnog recipe aka FOXY NOG.
And, of course, there's always debate about whether you add brandy, rum or bourbon.
Or all three! I'm partial to a spiced rum and brandy combo, but that can be switched out depending on your preference.
And freshly grated nutmeg is key. Oh! And, yes, there are raw eggs involved in this.
Please refer to my recent post about Using Eggs in Cocktails if you have any concerns about safety.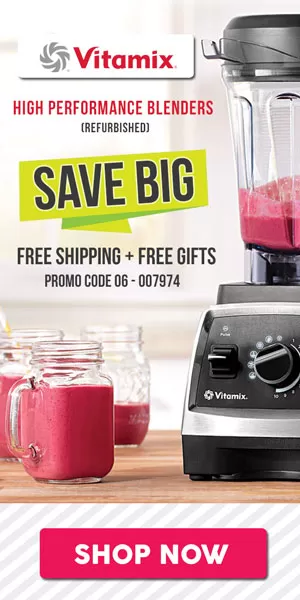 Did I mention Go Big or Go Home?
Quickly whip this up in your blender, such as a Blendtec or Vitamix! Be sure to join our community for more easy cocktail recipes and tips from Blender Babes and our friends! If you try this recipe for eggnog let us know by rating it in the comments. HAPPY BLENDING! 🙂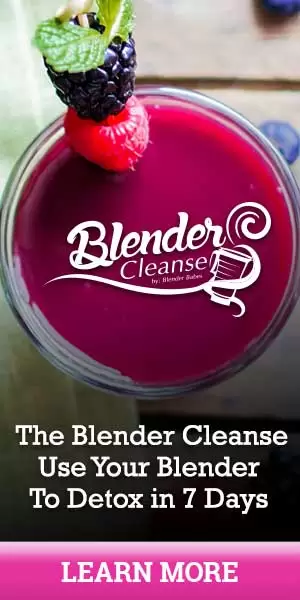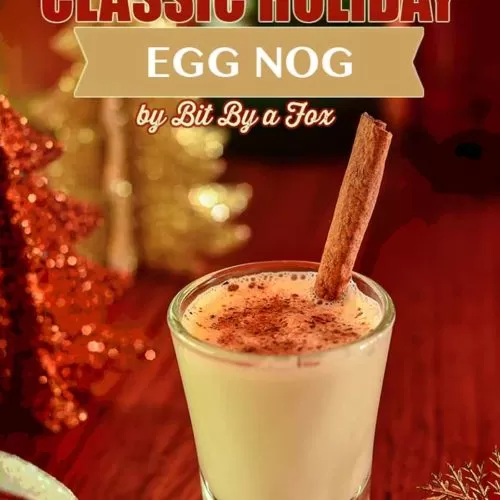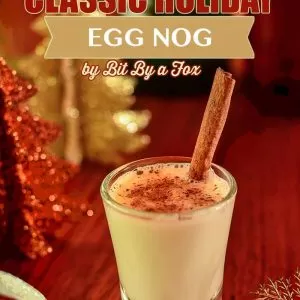 Foxy Nog Recipe for Eggnog
Ingredients
6

eggs

1 1/2

cups

sugar

2 1/2

cup

whole milk

1

cup

heavy cream

2

teaspoons

freshly grated nutmeg

make sure there's also some to grate over the finished drink

6

oz

brandy

6

oz

spiced rum
Instructions
Place the eggs in your blender jar by themselves and blend on low until completely emulsified

Add the sugar.

Blend on medium speed until combined. About 30 seconds for a power blender and 1 minute for a regular blender.

Add the rest of the ingredients and blend on low to quickly combine.

Chill for at least an hour.

Pour in cup, add a few cubes of ice to lighten it up if you like and don't forget the freshly grated nutmeg for the topper!

All done! Enjoy!! Now take a photo, rate it, and share your accomplishments to enter our

weekly photo contest!

🙂 Tag @BlenderBabes & #BlenderBabes
Nutrition
Serving:
1
g
Calories:
439
kcal
Carbohydrates:
42.9
g
Protein:
7.9
g
Fat:
17.3
g
Saturated Fat:
9.8
g
Polyunsaturated Fat:
1.2
g
Trans Fat:
4.6
g
Cholesterol:
191.3
mg
Sodium:
102.2
mg
Fiber:
0.1
g
Sugar:
41.3
g
HISTORY OF EGGNOG
While culinary historians debate the exact lineage of eggnog , most agree it originated from the early medieval Britain "posset," a hot, milky, ale-like drink. By the 13th century, monks were known to drink their posset with eggs and figs.
In Britain, the drink was popular mainly among the aristocracy because milk, eggs, and brandy were foods of the wealthy.
It was, then, often used to toast prosperity and good health.
Eggnog became tied to the holidays when the drink crossed the Atlantic to Britain's American colonies in the 1700s.
The colonies were full of farms—and chickens and cows—and cheaper rum, a soon-signature ingredient.
This all helped the drink to become very popular. Mexico adopted the very eggnog varietal "rompope," and Puerto Rico enjoys the "coquito," which adds coconut milk.
The English name's etymology however remains a mystery. Some say "nog" comes from "noggin," meaning a wooden cup, or "grog," a strong beer.
By the late 18th century, the combined term "eggnog" stuck.