THANKS, BABE!
I JUST SENT YOU AN EMAIL
Check Your Promotions/Spam Folder If You Do Not See It Soon!
(Pssst! If you need to, hit the back button to go to a previous page)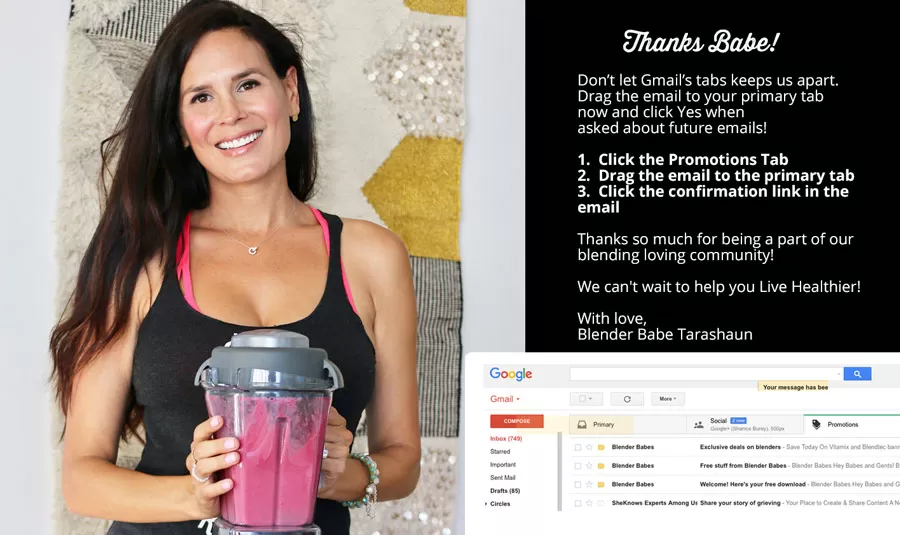 Click Below to Join My FREE Facebook Group!

THE 7 DAY BLENDER CLEANSE!

If you would like an easy and gentle plan that includes delicious whole food meals, smoothies and juices, then Blender Babes' 7-day Blender Cleanse may be the detox you need!

In 7 days on The Blender Cleanse you will feed your body with important vitamins and micro-nutrients it needs to begin to cleanse and lose inches or pounds.

In 7 days your metabolism will get a significant boost.

In 7 days you will increase your energy levels.

In 7 days you will lose belly fat and inches!

Plus…

You won't have to starve or restrict yourself.
You won't have to worry about what you're going to eat.
You won't have to experience severe detox symptoms.
You won't feel tired or light-headed.
You won't have to worry about your food cravings.

If you're ready to lose 5 (or more!) pounds in 1 week

Simply CLICK HERE to learn how this system can work for you.
OH YEAH!
You can also follow me on Facebook and Instagram for even more healthy blender recipes, tips, nutrition info, inspiration and giveaways!
Thanks again for joining my blending-loving tribe!
HAPPY BLENDING!
♥ Tarashaun