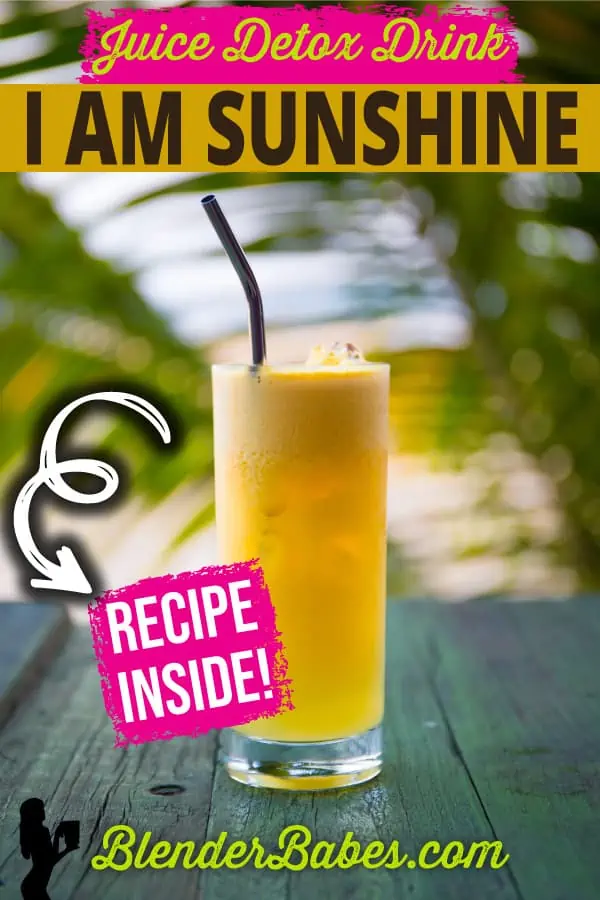 JUICE DETOX DRINK 1 – I AM SUNSHINE

I AM SUNSHINE is the first or Breakfast drink recipe in our FREE JUICE DETOX.

This beautiful juice is the perfect way to start your day, it's as bright, beautiful and healing as the sunshine is. Super high in fiber from carrots, apple, and pineapple – this first juice will keep you full and it is anti-inflammatory thanks to superfood Turmeric.

Plus consuming bulk amounts of carrot juice is a superior way to do a liver detox, lose weight, and have better skin; however long your juice detox goes, this morning zinger will definitely give you a boost for the day!

These high fiber vegetables are easily pulverized with a good power blender – but not to worry, try our tips on making this recipe with a regular blender as well. 🙂
Carrots are very beneficial to the body when it comes to detoxification. Carrot juice detoxifies the liver, blood, and intestinal tract while also balancing pH. Carrot juice also supports the adrenal glands, thereby boosting your immune system and regulating the endocrine system. Carrot juice alkalizes the bloodstream, allowing the blood to absorb nutrients properly and deliver minerals and vitamins where needed, which will re-energize a body deficient in fresh whole foods. Raw carrots also give live enzymes and raw fiber to relieve chronic constipation and prevent colitis.
Apples: The phytonutrients in apples help to regulate blood sugar by breaking down complex carbohydrates into simple sugars that are easy for your body to digest. Apples help with elimination and weight loss due to a high level of pectin, which is a type of soluble fiber. Pectin lowers blood fat, making apples a heart-healthy addition to any juice.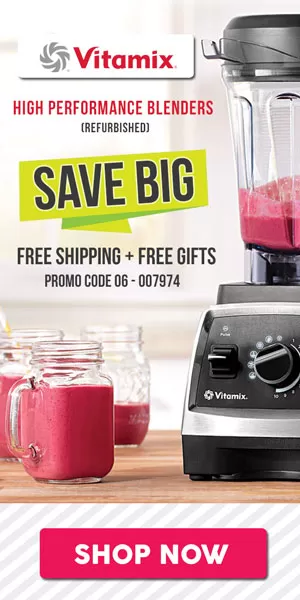 Turmeric is another detoxifying spice that cleans out the liver. It has been shown to prevent cancer and slow or stop tumor growth. It can also treat psoriasis. In traditional Chinese medicine, turmeric is also used to treat depression. It is also a natural painkiller and anti-inflammatory that can be helpful to those with autoimmune and inflammatory issues as well as those with joint pain or chronic headaches.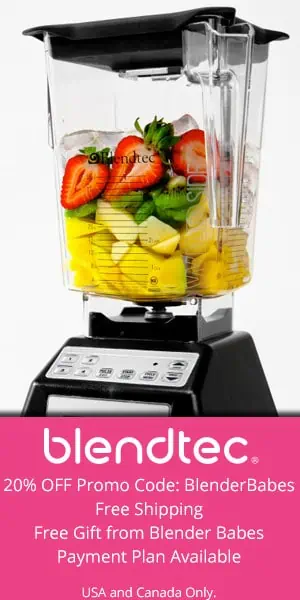 Pineapple contains an enzyme called bromelain that aids in digestion and cleans the blood while also helping in the breakdown of protein. Pineapple is also anti-inflammatory, so this juice is particularly great for those with arthritis or joint pain. Pineapple also contains manganese, which serves to regulate blood glucose and boost your immune system alongside the plentiful amounts of Vitamin C.
Clementines are abundant in soluble fiber, potassium, and vitamin C, which serve to lower cholesterol levels, improve heart function, and lower your risk of heart disease. Potassium will work with other vitamins including magnesium, calcium, and sodium, to maintain fluid levels at a cellular level. Clementines are also rich in carotenoid compounds that help protect the eyes, absorb light, and improve vision.
Be sure to join our blending-loving tribe for more great juice recipes!
If you try this one, share your rating below!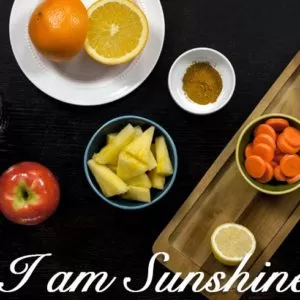 Juice 1/Breakfast Juice ~ I AM SUNSHINE
Ingredients
16

ounces

coconut water

3

clementines or 1 large orange

peeled

1

cup

usually 2 medium sized carrots

1

apple cored

1

cup

pineapple

fresh or frozen

1/2

teaspoon

turmeric

1

teaspoon

lemon juice

2

cups

ice

less if using frozen fruit
Instructions
Place all ingredients into the blender and secure lid.

For

Blendtec

: Press the SOUP button (you want to run for 1.5 minutes to full liquefy ingredients into a smooth juice).

For

Vitamix

: Select VARIABLE, speed #1. Turn machine on and slowly increase speed to VARIABLE, speed #10, then flip it to high. Blend for 1.5 minutes

All done! Enjoy!! Now take a photo, rate it, and share your accomplishments! 🙂 Tag @BlenderBabes & #BlenderBabes
Notes
Makes about 6 cups. For only one serving, cut ingredients in half. If not using a high powered blender, may need to increase liquid amount.
Nutrition
Serving:
1
cup
Calories:
84
kcal
Carbohydrates:
20
g
Protein:
1
g
Sodium:
114
mg
Potassium:
462
mg
Fiber:
3
g
Sugar:
14
g
Vitamin A:
4315
IU
Vitamin C:
43.2
mg
Calcium:
50
mg
Iron:
0.6
mg
DETOX JUICE HEALTH BENEFITS 
This I AM SUNSHINE juice recipe is low in saturated fat, very low in Cholesterol, and moderately anti-inflammatory.
It is also a good source of Dietary Fiber, Magnesium and Potassium, and a very good source of Vitamin A, Vitamin C and Manganese. 
This juice satisfies 220% of your recommended daily allowance for Vitamin A, 168% of your recommended daily allowance for Vitamin C, 13% of your recommended daily allowance for Calcium, and 8% of your recommended daily allowance for Iron.