How to Reduce or Prevent Nausea During Pregnancy:
1. Take a multivitamin
You can help reduce or prevent nausea and vomiting in pregnancy by starting before you get pregnant. Two studies found that women who were taking a multivitamin at the time of fertilization were less likely to need medical attention for vomiting.

Look for a very high-quality multivitamin and pair it with an Omega-3 supplement. I used and recommend this prenatal vitamin from Mega Food because it's NON-GMO, vegan and has everything you need. I also like the DHA prenatal from Mega Food because the Omega-3 comes from algae (plant-based).
Note: I did try to save money and got the prenatal vitamin from Costco but when I compared the ingredients the Mega Food was sooooo much better that it was worth the expense during my pregnancy to give myself and baby Dakota the nutrition we needed and I was doing everything I could to prevent Postpartum Depression - which can develop due to deficiencies after birth. Thankfully, I avoided PPD.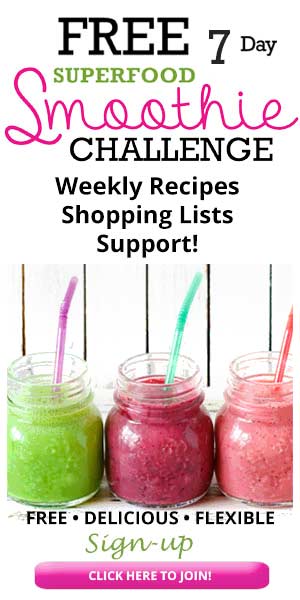 2. Eat easy to digest foods
Nausea may also be a reaction to peristalsis: when food sits in your stomach, it can create nausea. Some research suggests it is also associated with the presence of H-pylori, a bacterial infection in the stomach, which can be easily identified and treated by your doctor.
3. Eat foods that help with nausea
Bananas and fresh ginger are known natural food remedies for nausea. It can be hard to image eating when you have morning sickness, so you could try a fresh ginger tea to stay hydrated.
This Vitamin C Green Smoothie (I added fresh ginger to the recipe) was a savior during my first pregnancy. It was easy to drink and gave my body and growing baby lots of needed nutrition during the first trimester.
4. Try an alternative method
Non-food therapies are known to help, including acupuncture and acupressure, diaphragm breathing, or electrical nerve stimulation (acustimulation), as long as the treatment is ongoing; it's not a "one and done" fix.
Hypnotherapy may also help because it allows pregnant women to access a more relaxed state, which can help with the management of nausea.
The Good and Bad News About Nausea
Studies indicate that the severity of nausea symptoms can be related to a genetic variance. This means that women who experience extreme nausea may have certain genetics that create a much more exuberant hormonal response during pregnancy, compared to women who don't get that reaction.

If you are experiencing strong bouts of nausea there is good news: it has been associated with a reduced risk of miscarriage and a greater chance that your pregnancy will have a healthy outcome.
The not so great news is that we are still not entirely sure why it develops. Some researchers believe that it is a holdover evolutionary strategy that keeps women from ingesting toxins by lowering their desire to eat at all.
The Wise Woman's Guide To Your Healthiest Pregnancy and Birth ~ About the Book
The Wise Woman's Guide to Your Healthiest Pregnancy and Birth is the first book to combine evidence-based science, ancient wisdom, breathing, and lifestyle medicine, showcased in a joyful, holistic approach to preconception, pregnancy and postpartum. With the combined expertise of top-tier physical therapist Patricia Ladis, who works with superstar athletes, professional dancers, and celebrities, and highly regarded holistic obstetrician/gynecologist Dr. Anita Sadaty, this book supports women physically, emotionally, and spiritually, helping them to connect with their innate intuition while sharing the latest in science-backed holistic health information.
With benefits beginning as early as preconception, readers will discover how to:
Reduce inflammation, a key cause of health issues during pregnancy and postpartum
Prevent injuries and ensure a smooth labor, delivery, and recovery with an exercise plan that's been used by famous athletes and celebrities (with photos)
Strengthen, lengthen, and stabilize your body safely so you can return to a better-than-before activity level
Nourish yourself and your baby with the best foods from preconception onward
When both members of a couple are calm, fit, and well-nourished—emotionally and physically–they are more likely to experience the journey to parenthood as the joyous and miraculous milestone it should be.
Wellness Wednesday Interview of Wise Woman's Guide to Pregnancy Authors Regarding Reducing Nausea and More!
I had the pleasure of interviewing Patricia and Dr. Anita on my Wellness Wednesday Series shortly after I found out I was pregnant.
The biggest question from myself and community was: how to combat nausea and the dreaded morning sickness!
They share several tips on reducing nausea as well as A TON of great information not included in this post from their book, Wise Woman's Guide to Your Healthiest Pregnancy and Birth. You can check it out below.
Nausea During First Trimester:
Sometimes you just can't prevent nausea. Patricia and Dr. Anita have found that some of first trimester nausea can also be related to breathing issues.
Your internal organs are beginning to shift, and there will be some changes to the abdominal cavity that can promote a little bit of pressure to the diaphragm, which then reduces your breathing efficiency and could amplify nausea.
This is especially true if this isn't your first pregnancy, as your body can automatically revert to old habits.
Whenever you start to feel nauseous, you can adjust your breathing to quell this queasiness.
Cupping your hands around your mouth and breathing in and out will provide an additional boost of carbon dioxide from your outbreath, which will make you feel less nauseous.
Typically, we blow off too much carbon dioxide with each exhale, which depletes the reserves in our lungs.
When we inhale extra carbon dioxide (CO2) by using this method, it restores our reserves and the internal system balances, which then alleviates the nausea.
Deep breathing during this time is NOT going to be helpful, and can actually make you feel a little more nauseous, if not lightheaded.
The technique is simple. You can try this breathing whenever you feel the need, as often as once an hour, if not more.
Breathing Technique for Nausea Steps:
Place the tongue at the roof of your mouth, relax your facial muscles, and breathe through your nose. Your body is relaxed, and you're breathing gently and quietly. Focus on the breath that is expanding through the back and sides of your lower ribs as you inhale and deflating your lungs from the back and sides of your lower ribs as you exhale.


Then, place your hands together by putting your fingers and your thumb close together, then curve your hands to form a cup, or a mask, and cover your nose and mouth. This will create a little space to breathe into. Breathe in and out into your hand, and as you do so, you are going to be re-inhaling some of the blown-off carbon dioxide.


Make sure you check in with yourself to breathe through the diaphragm quietly and softly throughout the day, either each hour or at least 5x/day. This will also keep you feeling more energized and present.
REFERENCES:
---
Czeizel AE, Dudas I, Fritz G, Tecsoi A, Hanck A, Kunovits G. The effect of periconceptional multivitamin-mineral supplementation on vertigo, nausea and vomiting in the first trimester of pregnancy. Arch GynecolObstet 1992;251:181–5.

Yafeng Zhang, M.S., Rita M. Cantor, Ph.D., KimberMacgibbon, R.N., Roberto Romero, M.D., Thomas M. Goodwin, M.D., Patrick Mullin, M.D., M.P.H., and Marlena S. Fejzo, Ph.D., Familial Aggregation of Hyperemesis Gravidarum, Am J Obstet Gynecol. 2011 Mar; 204(3): 230.e1–230.e7. Published online 2010 Oct 25. doi: 10.1016/j.ajog.2010.09.018

Hinkle SN, Mumford SL, Grantz KL, Silver RM, Mitchell EM, Sjaarda LA, et al. Association of nausea and vomiting during pregnancy with pregnancy loss: a secondary analysis of a randomized clinical trial. JAMA Intern Med 2016;176:1621–7.

Flaxman SM, Sherman PW. Morning sickness: adaptive cause or nonadaptive consequence of embryo viability? Am Nat. 2008 Jul;172(1):54-62. doi: 10.1086/588081.