Which Vegetable Spiralizer is Best?
At Blender Babes, we're not just about blenders. Our overarching passion is wellness and healthy living, so we're always interested in new ways to make nutritious whole foods more delicious and easier to prepare.
And right now, the latest healthy kitchen trend seems to be vegetable spiralizers - you know, those nifty machines that turn fresh produce into noodles or ribbons.
This means you can substitute healthier, fiber and nutrient rich veggies for less healthy high-glycemic starches like white pasta or rice!
You also get to be more creative in the kitchen with your whole foods since vegetable spiralizers offer new and interesting textures, and allow foods to cook faster and absorb more flavor.
This is great whether you're vegan, gluten-free, paleo, or just trying to get more veggies in you or your family's diet!
To find the best vegetable spirazlier, we tested 3 top electric vegetable spiralizer brands and 1 manual spiralizer to see how easy they were to use, and how well they performed on different types of produce like zucchini, sweet potatoes, and butternut squash!
The table of contents below lists the top factors we used for this review. Use to quickly skip to what interests you.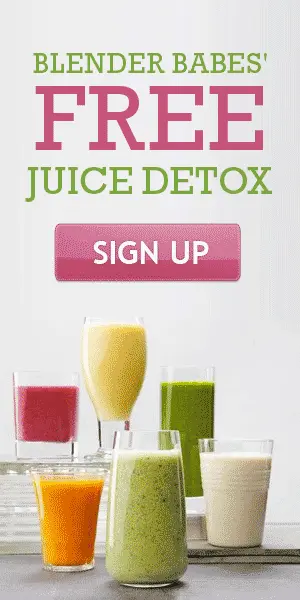 1. COST
The four vegetable spiralizers we tried in our test kitchen were:
-KitchenAid*: $350 Spiralizer attachment: $79 - $129.99 = *$429-$479.99
-Veggie Bullet: $149.95
-Oster: $39-$49
-Paderno: $24.95
*Note the KitchenAid cost can vary depending on whether you need to purchase their stand mixer (which varies between $279-$1,000) or just the KitchenAid Spiralizer attachment (which can be found for less on Amazon).
Normally when I have products duke it out like this, they're more comparably priced - but you'll notice that the price tags on these appliances vary a lot.
That's because I wanted to show how different vegetable spiralizers can be.

There are so many of these on the market at so many price points that it can be overwhelming when you're trying to find the optimal choice for your kitchen.
So to be as thorough and informative as possible, I tested what I felt was a cross-section of vegetable spiralizers that represents the full gamut of what you'll find out there.
2. DESIGN
As I said, not all vegetable spiralizers are created equal. You'll see that these are truly very different machines with vastly different capabilities and features.
So which one is the one Spiralizer to rule them all? The Lord of the Spiralizers, if you will?? Read on and find out!
​HOW IT WORKS and USER-FRIENDLINESS
KitchenAid Spiralizer
This is actually a spiralizer attachment made for use with any KitchenAid upright stand mixer.
The spiralizer attachment looks like a long clamp that affixes to the hub of the KitchenAid stand mixer.
The produce is secured to the skewer end and the blade of choice spiral cuts or slices through as it spins. And there's an optional peeler which can strip the skin off as you spiralize.
In order for this whole thing to work, food needs to be 1.5" to 3.75" in diameter and cut to a maximum of 5.5" in length.
You have to slice off the top and bottom with a knife so you're working with flat ends, and remove any eyes.
It works best if you select a food that's tube-shaped and crisp enough throughout to maintain its integrity as ribbons or noodles (which is why stuff like zucchini or cucumbers are ideal, but not something like tomatoes, which are too are too gooey inside).
flat ends, and remove any eyes.
Putting together the attachment for the first time was not the easiest task: it wasn't intuitive, the manual was hard to understand, and their website didn't offer much guidance.
KitchenAid.com did have videos but when I tried viewing them for all the attachments, they wouldn't play properly. #WebsiteProblems
So I had to go to YouTube for a how-to video to see how to install the KitchenAid spiralizer components correctly.
This video had over 150k views, so it seems like I wasn't the only one who had trouble! 😉
Before you turn on the KitchenAid Spiralizer, you'll want to prepare a bowl or plate underneath to catch your spirals.
Since the KitchenAid is originally a mixer, it has several speeds - but spiralizing works best at mid or low speeds.
Overall, the KitchenAid Spiralizer may take you a bit longer to figure out how to set up the first time, and some food prep is required - you have to square off the ends of your produce, and make sure it's within the dimension limits allowed by the tool.
Veggie Bullet
The Veggie Bullet was much more intuitive to set up.
The instructions were a lot simpler so I didn't have to look anything up on the internet (although you'll find some helpful videos on YouTube, as well as tons of not-so-helpful videos of cats).
The Veggie Bullet is a cyclonic spiralizer. Simply feed your produce through the chute to get spiralized by the blade underneath which spins at high-torque.
And each blade is on a disc-shaped component which you can easily swap out.
Like the KitchenAid Spiralizer, the Veggie Bullet can also render veggies into different sized noodles or ribbon shapes, and a lot more.
Unlike any of the other machines, the Veggie Bullet can also be used as a shredder, slicer, and even a blender (but more on blending later).
It comes with a separate shooter component and reversible slicer/shredder blade, which allows you to do things like slice meats and cheeses, or shred carrots, or turn cabbage into slaw, or even make cauliflower rice!
It might sound like a lot of pieces, but operating the Veggie Bullet is simple and all the components are easy to assemble and disassemble.
One advantage is that your produce won't require as much prep or "squaring" because you don't have to mount it to a skewer as you would on the KitchenAid Spiralizer or Paderno.
Simply feed everything through the chute (like a juicer) and the result collects at the bottom.
This means you don't have to worry about your produce being pretty; it doesn't have to be the perfect tube shape.
Which means you can throw broccoli or cauliflower florets in there and it'll all get mowed down as long as it fits in the chute!
I find that operating the Veggie Bullet is very simple because it only has two settings: On and Off. There's no need to start off at a slow speed and work your way up, like on the KitchenAid Spiralizer.
Oster Spiralizer
The Oster works by spinning a cone shaped blade at the base of its chute. But not only is it much less powerful, it's far less effective and not nearly as versatile. The lower overall quality of this machine is apparent upon first use.
Although you feed the ingredient through an upright chute like the Veggie Bullet, you still have to cut the ends of your veggies so they're flat - and chances are you'll even have to cut your vegetable in half, as shorter pieces will be much easier on this machine.
Setting up the machine was fairly easy, as it doesn't have many components. As far as electric spiralizers go, this is a very unsophisticated machine.
Like most other vegetable spiralizers, it's designed to work best with harder fruits and vegetables, but the weaker motor and blade cone design creates more resistance when pushing your ingredients through, which is why at times I ended up doing more smashing than spiralizing.
And as our kitchen testing proved, the Oster doesn't have the torque and slicing ability to handle harder foods.
Not only that - the Oster is also limited by the fact that is has no slicing options (only spiralizing).
Paderno
The Paderno is the least sophisticated of the bunch - it's a completely manual tool that you hand-crank to spiralize foods.
It's constructed in a lightweight plastic, nothing fancy but is serviceable enough to get some of the simpler jobs done as long as they're not too demanding.
Remember that since the foods are mounted horizontally on a skewer (like the KitchenAid Spiralizer), it's necessary here to cut both ends of your veggies and fruits.
Obviously this one requires some physical effort. It has little suction cups on its feet to secure it to surface, but I found that I still had to hold the whole unit steady with one hand while cranking with the other.
ATTACHMENTS / BLADES
KitchenAid Spiralizer
The KitchenAid Spiralizer comes with 5 blade attachments. Note: there is another more expensive option which includes 2 more.
Fine Spiralizing Blade:

creates thin spaghetti-like noodles.

Medium Spiralizing Blade:

creates thicker noodles and curly fries.

Spiral Slicing blade with 12 mm corer:

spiral slices fruits and veggies with smaller cores, ideal for vegetable chips or slices for salads.

Spiral Slicing Blade with 23 mm corer:

spiral slices fruits and veggies with larger cores like apples and pears.

Peeling Blade:

can be used at the same time as your chosen spiralizing or slicing blade to peel off skin.
The most apparent advantage to the KitchenAid Spiralizer is the peeler option, which allows you to peel at the same time you're spiralizing or slicing.
Another good feature is the storage case that comes with the machine, which organizes your blade and vegetable spiralizer attachments in a box.
Veggie Bullet
Veggie Bullet comes standard with 3 blades, however there are 5 add-plus bonuses if you purchase direct from NutriLiving.com
VEGGIE BULLET STANDARD
Slicer/Shredder Blade:

a reversible disc with a double function. Use one side to slice (meats or cheeses and carrots or cucumber for example), and flip it over to the other side to shred (carrots, cabbage for slaw and salads, etc).

Spaghetti Spiralizer Blade:

creates spaghetti-like strands, perfect for things like zucchini "pasta".

Cookbook:

an extensive book filled with over 70 spiralizer recipes.
VEGGIE BULLET ADD-ONS
Angel Hair Blade:

creates thinner more delicate noodles.

Curly Fry Blade:

creates thicker, more robust noodles.

Ribbon Blade:

creates thin spiral ribbons.

Shoestring Fry Blade:

creates french fries from foods like potatoes.

Blender Attachment:

you get a single serve sized container and blade (along with a user guide and recipe book), allowing you to use the motor base like you would a small NutriBullet to blend smoothies, sauces and more.
Each additional blade comes with its own case for safe, easy storage.
Oster Spiralizer
The Oster Spiralizer comes with two blade attachments.
Spaghetti Blade Cone:

creates thin spaghetti-sized noodles.

Fettuccine Blade Cone:

creates broader fettucine-shaped noodles.
​There's no separate storage for the attachment blade not in use and it's sharp - need to be careful
Paderno
The manual Paderno Spiralizer comes with three blade attachments.
​
Spaghetti "Shredder":

creates spaghetti-shaped noodles.

Curly "Chipper":

creates rings or curly fry-shapes, ideal for potatoes.

Spiral Slicer:

creates very thin ribbon-shaped spiral slices, ideal for cabbage or cucumbers.
The attachments are conveniently stored within the Paderno
EFFECTIVENESS
KitchenAid Spiralizer
The KitchenAid Spiralizer produces consistent noodles and spirals, but with some limitations.
You'll get decent results so long as the produce you're using is the right dimension and not irregular-shaped. The KitchenAid Spiralizer also encountered difficulty with very dense produce.
But I'll go into further detail on this later, in the performance section.
Veggie Bullet
The Veggie Bullet also produces consistent results with all types of produce, but with the added benefit of much more versatility with the shredder, slicer and other add-on attachments.
With the Veggie Bullet, I liked the fact that I didn't have to ensure the ends of my produce were perfectly flat as I did with the other machines.
So long as it fits into the chute, the Veggie Bullet makes short work of your vegetables, meats and cheeses.
Oster Spiralizer
This machine, overall, produced the poorest and most inconsistent results. Although it's electric, its flimsy design and build quality made it at times even more difficult to use than the hand-crank Paderno spiralizer!
The Oster is one of the cheapest electric spiralizers on the market. So with this one, you're definitely getting what you pay for.
Paderno Spiralizer
Overall, I found the Paderno a bit more reliable than the Oster - even though the Paderno is a less sophisticated manual tool.
You get the best results when it comes to standard spiralizing of softer produce, like zucchini or cucumber. Beyond that, you'll see that you get much better (and easier) results with the electric KitchenAid Spiralizer or Veggie Bullet.
SIZE
kitchenaid

Veggie Bullet

OSTER

paderno
Light, and the smallest of the three electric spiralizers.
14.5" tall, 5.25" wide, 8" deep.
SPEED
kitchenaid

Veggie Bullet

OSTER

paderno
The KitchenAid Stand Mixer has several speeds, and although you're supposed to get better results by not exceeding speed 6 (out of 10), you can still crank it up to 10 to go faster.
Either way, you always have to ease into the process by starting off at level 1.
So although it's electric, the whole process takes significantly longer than the Veggie Bullet.
3. PERFORMANCE
Now let's get to the REAL data! I polled our tribe on Facebook to decide which vegetables they were most interested in spiralizing - so we tested 5 types of veggies that are both soft and hard and different ways to spiralize.
I saw a lot of variation in results with each type of produce.
The blade options from each vegetable spiralizer are so different, but I tried to conduct each test with the most comparable blades from each respective machine.
Even when two machines produced somewhat similar results, I still saw some notable variations.
Luckily, there were enough empirical difference in quality to determine a winner most of the time, but at other times it was more subjective - as in, the desirability of the result may depend on exactly what kind of shape or texture you're looking for. So let's dive into all these differences!
So let's dive into all these differences!
VEGETABLE SPIRALIZER ZUCCHINI "ZOODLE" TEST
KitchenAid Spiralizer
Using the medium blade, it made tight spirals, which would actually be more ideal for curly fries.
It took 23 seconds from low to speed 6 for a 5.5" piece (length cannot exceed that). On the highest speed 10, it took 15 seconds.
The finer spiralizer blade was better for a spaghetti type of noodle, which was looser and not as tightly coiled, and took 13.8 seconds on speed 10.
Veggie Bullet
I used the standard spiralizer plate, to do an equivalent 5.5" piece took 9.3 seconds. It creates desirable, long spirals that remain in tact.
And there's not quite as much variance to the tightness or looseness of the coils compared to the KitchenAid Spiralizer, which makes Veggie Bullet potentially better, if aesthetics and a consistent spiral is important to you.
Oster Spiralizer
Using their larger blade attachment, it took 13.8 seconds. The shape is more of a flat noodle compared to the other results.
I tried the other spiralizer attachment and that also made flatter zucchini noodles, not round noodles like what you'd normally see for spaghetti or curly fries.
Paderno Spiralizer
I used the "spaghetti" equivalent here, called the shredder attachment, which took 23.5 seconds. As I cranked, I had to hold the machine steady with the other hand so it wouldn't move around.
---
The Oster and Paderno noodles are not consistent, and lack integrity.
The Veggie Bullet vs KitchenAid spiralizer zucchini strands are very comparable. The Veggie Bullet has slightly more consistent results while the KitchenAid Spiralizer creates distinctly different types of spirals, within the same blade (though not by much when using a thinner diameter zucchini).
It seemed the Veggie Bullet has slightly more consistent results while the KitchenAid Spiralizer creates distinctly different types of spirals, within the same blade (though not by much when using a thinner diameter zucchini).
THE ZUCCHINI WINNER: VEGGIE BULLET

The Veggie Bullet wins by a small margin, not only because of the quality of the result, but also because it spiralized in less time.
VEGETABLE SPIRALIZER CUCUMBER TEST
KitchenAid Spiralizer
Using the fine spiralizer, a 5.5" piece of cucumber took 15.4 seconds. The result was similar to the zucchini, in that it made long spirals of different-sized coils (inner coils and outer coils).
I also tried using the small core spiralizer to make cucumber ribbons. (Note: For separate slices, cut slits lengthwise into the center of cucumber - not doing this will make one long ribbon).
Veggie Bullet
Using the 3 mm (medium) spiralizer took 10 seconds, making both longer and shorter pieces. Note: there is a thicker Curly Fry blade and an Angel Hair blade, so you can make thicker or thinner noodles, depending on your preference.
We also tried the Ribbon blade, which made one long ribbon. See the results below.
Oster Spiralizer
Using the finer blade attachment, the zoodles took 10.3 seconds, making linguine-shaped cucumber spirals.
I could not make ribbons with this machine since there are only the two noodle options.
Paderno Spiralizer
Using their smaller attachment, it took 15.5 seconds to make long spiral strands. This is the easiest thing for the Paderno spiralizer to make, probably because cucumber is ideally shaped and soft.
I then tried the slicer blade to make ribbons. It made one long, extremely thin ribbon.
THE CUCUMBER WINNER: TIE BETWEEN KITCHENAID AND VEGGIE BULLET
Overall, this was a close call in terms of finished spiral product - all vegetable spiralizers produced long cucumber spirals that could be used for salads or wraps and sandwich fillings.
In terms of ribbons, however the Oster lacked this attachment.
VEGETABLE SPIRALIZER SWEET POTATO TEST
KitchenAid Spiralizer
Using the medium spiralizer (to make curly fries), I left the skin on the potato to test the peeler at the same time. It took 14.8 seconds on speed 10.
This made long, consistent spirals. Check out the peeled outside and the 3 different sizes of coils it made below.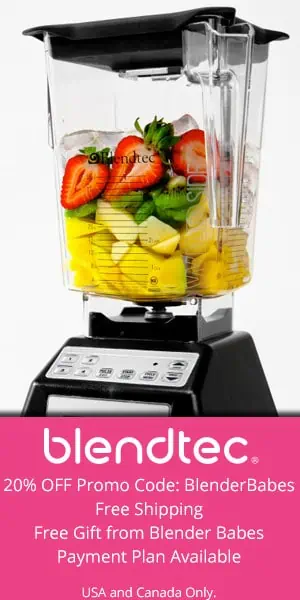 Veggie Bullet
I used the 5 mm blade on a pre-peeled potato, which took 10.2 seconds. Some coils are longer than others, as it sometimes breaks after several spirals.
Note: In addition to curly fries, the Veggie Bullet has a blade that can also do shoestring fries (which you can't do with other Spiralizers).
I tried using the shoestring fry blade to make sweet potato fries. For this blade, I had to switch out to the shooter component and lid in order to do this (which only took a few seconds).
With the shooter in place, it took 2.3 seconds to turn a sweet potato into shoestring fries.
Oster Spiralizer
I used their larger blade attachment, but couldn't spiralize the sweet potato, which was too hard and dense to go through its blades.
Also probably due to not enough power. This machine perhaps is really only usable for softer items like zucchini.
We'll see how it fares with butternut squash!
​
Paderno Spiralizer
Using the medium "chipper" blade, it took 39.4 seconds. It was much harder to hold the machine in place with the other hand since sweet potato is much denser.
I didn't make any cuts in the potato so it should have produced continuous spiral twists but instead made what appeared more like shreds.
THE SWEET POTATO WINNER: VEGGIE BULLET
Veggie Bullet was not only the fastest, but it's able to make both curly and shoestring fries. The KitchenAid Spiralizer made long consistent curly fries in the next shortest amount of time.
The Paderno was much harder to work manually and only created circular shreds, not complete curly fries. And the Oster failed, as sweet potato is too hard and dense for this weaker electric spiralizer. (Photo doesn't include the Oster result, as it failed).
VEGETABLE SPIRALIZER APPLE SLICE TEST
KitchenAid Spiralizer
I used the larger core slicer along with the peeler. I kept it on a slower speed to ensure a favorable result, which took 17 seconds. It successfully peeled the apple and spiral-sliced the apple into a thicker coil.
Veggie Bullet
Using pre-cored and peeled apples, I used the shooter setup with the slicer blade (note: you'd have to use smaller apples to fit through the chute, otherwise cut the apples in half).
It took 2.6 seconds to slice a whole apple. There was not even a need to guide the apple through with the pusher, as it was all very quick.
I also tried the Ribbon blade, which took 6.2 seconds (I had to guide it through with the pusher for that one). The resulting apple ribbon is very thin, but if you wanted separate slices of this, you'd simply pre-cut slits lengthwise to center of the apple.
Oster Spiralizer
I didn't even attempt apples on the Oster, as there is no slicing option.
Paderno Spiralizer
Using pre-peeled apples, it made ultra thin slices (which are probably not practical for apples, even if you're making chips).
A few spirals remained in tact but these slices were so gossamer thin, they broke up into separate slices even without slicing lengthwise beforehand. The whole apple took 27 seconds - and per usual, it was difficult to keep the machine steady while cranking.
---
Although the KitchenAid Spiralizer and Veggie Bullet work very differently, the quality and consistency of the results are comparable.
The KitchenAid Spiralizer has the added benefit of peeling while slicing (no pre-peeling required). Switching to its other spiral slicing attachment only changes the width of the slices, not thickness (as one is for small cores, the other for larger cores).
The Paderno yields too thin a result to be practical, and it's much too difficult to do by hand, even with the suction base.
THE APPLE WINNER: VEGGIE BULLET
I say the Veggie Bullet has the slight edge here, because it can make thin slices with the shooter slicer or slightly thinner ribbons with the vegetable spiralizer setup, so you get two thickness options.
VEGETABLE SPIRALIZER BUTTERNUT SQUASH TEST
Of course I also want to make butternut squash noodles, but since I was eyeballing a casserole recipe from this "Inspiralize Everything" cookbook that used butternut squash slices, I tried that first.
The picture above is a bit misleading in that it appears like the KitchenAid (and the Paderno, for that matter) were able to fully spiralize the whole butternut squash, but this was not the case.
What you're seeing in the picture are the few measly spirals the KitchenAid managed to produce before crapping out.
The only spiralizer that could fully process the whole butternut squash was the Veggie Bullet.
I simply took the few pieces the other machines were able to make and put them side-by-side for comparison - but it wasn't really a contest. I'll take you through the test:
KitchenAid Spiralizer
Given the diameter of the butternut squash, I used the wider slicing blade and cut lengthwise slits to the center of the butternut squash to try and make separate slices instead of one big continuous spiral.
Upon my first attempt, I fit the bulbous end of the squash (which I had scooped the seeds out of) onto the skewer and made sure the blade attachment was flush.
When I turned it on, it made one spiral then stopped. I then tried cutting the bulbous end off to make the whole thing more cylindrical, but that didn't work either.
Thinking this might somehow be due to my lengthwise slit, I tried again with a new squash, using only the long side (no bulbous side), and no slit.
When I turned on the machine, it sliced only a fraction of the squash before it was unable to slice further, and began bending the blade attachment, so I had to turn it off.
The butternut squash has too hard of an exterior for the blade to work properly. #FAIL
I then tested the spiralizer attachment, which worked OK; the results being similar to the sweet potato test.
Veggie Bullet
Before using the slicer blade, I had to cut the stem of the butternut squash in half in order to fit it through the chute, and it made half slices very quickly.
I also tested it using the 5mm spiralizer blade, which yielded both spirals and semi circles because I had to cut the squash in half to fit through the feeder.
Note: With the Veggie Bullet you'll need to select smaller butternut squash if want to make full spirals or full circle slices.
Oster Spiralizer
Remember the Oster can't make slices, only noodles.
So, using the smaller spiralizer attachment, I fit stemmed and peeled (and quartered) butternut squash into the Oster's small chute, but it was much too difficult to push it through.
The Oster eeked out a few small pieces before jamming, unable to slice at all. #FAIL! This machine cannot spiralize something as hard as butternut squash (and doesn't even have the blade attachments to slice).
This machine cannot spiralize something as hard as butternut squash (and doesn't even have the blade attachments to slice).
Paderno Spiralizer
The Paderno fared a little better, but not by much. Taking a peeled and stemmed butternut squash, I managed to make a meager amount of thin ribbons with the slicer attachment.
This resulted in a few spirals and a few semi-circles, but ultimately the squash was way too hard and dense, (even when peeled) to manually push through all the way.
#Fail - it didn't help that the teeth on the skewer stripped the butternut squash so it couldn't even hold everything in place to spin through the slicer.
THE BUTTERNUT SQUASH WINNER: VEGGIE BULLET
Only the Veggie Bullet could process butternut squash. The other three machines failed, mostly due to butternut squash's density.
4. NOISE
Just how loud are these vegetable spiralizers? I measured this while operating each machine for the sweet potato test:
KitchenAid Spiralizer: 69 decibels
Veggie Bullet: 71 decibels
Oster: 52 decibels
Paderno: 55 decibels
With the exception of the Paderno, these are relatively quiet machines as far as electric appliances go (for reference, 60-70 decibels is the range of an ordinary conversation between voices that are 3" apart).
So go ahead, feel free to spiralize the whole night through to surprise your family (and weird them out) in the morning!
5. CLEAN UP
KitchenAid Spiralizer
Cleanup is fairly easy. The only components that must be washed are the blades, peeler (if you've used the peeler), and the skewer.
The rest of the vegetable spiralizer attachment can be cleaned with a damp cloth.
For added convenience, these blades are top-rack dishwasher safe.
Note: I recommend using a brush to more thoroughly clean food particles from the 'teeth' of all blades and skewers, from any machine.
Veggie Bullet
Despite having 3 to 5 components to detach, it's pretty easy to clean it all, especially because all the attachments and accessories are dishwasher safe.
Veggie Bullet comes with a handy little brush to help you maintain your blade attachments.
Oster Spiralizer
The removable parts are top-rack dishwasher safe, but is more difficult to hand-clean compared to the other electric spiralizers.
Although there are few parts, the depth and narrowness of the funnel made it hard for me to to reach into the very bottom to thoroughly clean, even with a brush.
Paderno Spiralizer
Due to its design, this entire machine has to be cleaned - not just the blade components.
Since the only removable parts are the blades, the whole unit is too large to fit into a dishwasher so you have to wash it by hand.
There are lots of nooks and crevices that come into contact with food, so cleaning this one by hand can be a bit more tedious.
THE CLEAN UP WINNER: VEGGIE BULLET
​
The three electric vegetable spiralizers all have blades and components that are dishwasher safe, but I found the Veggie Bullet easiest to clean, despite having several pieces. It even comes with its own cute little toothbrush like it's ready for a sleepover!
THINGS ONLY THE VEGGIE BULLET CAN DO
Given the Veggie Bullet's design:
You can feed irregularly shaped pieces of produce

like broccoli or cauliflower florets into the chute. Not everything has to the perfect, tubular shape you'd need for the KitchenAid Spiralizer or Paderno.

The

Veggie Bullet is much more powerful and can process larger, harder pieces

(not to mention it has a bigger chute).

You don't have to secure or skewer your produce for this baby to work.

In fact, many times, I didn't even need to guide the food down with the pusher as the blade ate it up quickly and effectively.

I

t's not absolutely necessary to cut off the ends of your fruits and veggies

to make them flat as you would for the other machines.
But the extra capabilities of the Veggie Bullet extend beyond this. Unlike most other vegetable spiralizers, Veggie Bullet can also slice, shred, and you can even get a blender attachment for it.
Not to mention, the Veggie Bullet will process your foods much more quickly. Watch it in action:
Veggie Bullet Slicing
Slicing and shredding works just as effectively as the vegetable spiralizer function. Instead of using the spiralizer base and lid, you have to switch to the separate shooter and shooter lid (which are included, of course).
Hard Meats and Cheeses
These slice pretty fast, and will leave a very small top remainder. Thicker, more uniform whole pieces are ideal. As it slices thinner portions of the cut of meat, parts can break or flake apart - this is why thicker pieces will slice more evenly.
Note: Veggie Bullet is designed to slice and shred cooked meats and hard cheeses. You may have to cut your cheese or meat into a chunk that fits through the chute. That's right. I told you to cut the cheese, can we move on?
Slicing is extremely fast! It takes mere seconds! (It's actually kind of fun to watch!).
You can roast a turkey or chicken breast for dinner and leftovers can easily be sliced fresh for sandwiches for the whole family. No need to buy pre-sliced meats (which can contain unhealthy additives) or pre-sliced cheeses - why bother when you can get deli fresh slices at home in seconds?
Veggie Bullet Shredding
For this test, I tried what I thought would the be two most commonly shredded foods: cabbage and carrot.
Both shredded lightning quick; in seconds! There were some ends and pieces left inside the Veggie Bullet shooter.
Shredding is so easy with this thing - think coleslaw, salads, pickling, etc.
Veggie Bullet Blender Attachment
The Veggie Bullet blender attachment makes single serve portions.
Here's what the blender kit comes with:
1-cup blending container
1-blade lid
40-page user guide and recipes book
​I tested the blender with the following simple green smoothie recipe:
Coconut water + spinach + banana + cucumber + ice
And blended for 45 seconds. The result was a smooth texture, without leftover chunks or strings.
This attachment effectively turns your Veggie Bullet into a 350 watt NutriBullet blender that can handle soft fruits and greens, no problem.
Just like the spiralizer attachment, putting it on is easy - just align the arrows and twist to lock into place.
For a second test, I blended a much more fibrous fruit and vegetable green smoothie:
Coconut water + banana + carrot + dates + apple + parsley
And blended until it AUTO-STOPPED at 60 seconds.
Given the roughage in these ingredients, the result was a little fibrous (FYI, a green juice test for this recipe would usually require 90 seconds of blending).
This mix was drinkable, even with the little bit of texture that remained. But I decided to run it again for another 60 seconds, and the result was much smoother.
Blender Babes Tip:

if you're using especially fibrous ingredients (like apples, carrots, or kale), simply blend longer for a smoother texture.
THINGS ONLY THE KITCHENAID SPIRALIZER CAN DO
The cool thing the KitchenAid Spiralizer can do that the others can't is peeling the skin while you're spiralizing.
This is a unique feature but the results can be inconsistent if you're using produce that's not as even or cylindrical.
Check out this video I took of the KitchenAid vegetable spirazlier peeling a potato into curly fries:
Peeling is inconsistent because of the oblong curve of the potato - peeling will work best when the produce is more consistently shaped, or tubular, dude.
Peeling is definitely a unique feature of the KitchenAid Spiralizer, but it's not as important to me - personally, I like keeping the skin on my potatoes for the added fiber and nutrients.
QUICK BREAKDOWN
$129.99 attachment only; $479+
Moderately powerful, enough to process sweet potato
Spiralizer attachment works if you already have the KitchenAid mixer base
Cannot shred or slice
Comes with peeler attachment
Produce must be 1.5" to 3.75" diameter and no longer than 5.5", so some cutting / prep is required
Not quite powerful enough for the densest foods like butternut squash
Not as intuitive to set up
Spiralizes best at mid or low speeds
$149.95
More powerful, very quickly processes the densest veggies like butternut squash
​In addition to spiralizer, also includes shooter attachment which shreds and slices
Blades and components are easier to assemble
Produce doesn't have to be so perfectly shaped as long as you can feed it through the chute; less prep required
Simpler to operate; no speeds to worry about - only ON and OFF.
Turn your Veggie Bullet into a NutriBullet with the blender attachment
Comes with cookbook with over 70 recipes
In addition to standard slicer, shredder, and spiralizer blades - you can add on 4 additional blades (Angel Hair, Curly Fry, Ribbon, and Shoestring)
Each blade (disc) comes with individual storage case
30-recipe book and wellness guide
$39-$49
The least powerful, cannot process sweet potato or butternut squash
Much smaller chute than Veggie Bullet
Cannot shred or slice
Comes with 2 blades: Spaghetti and Fettuccine
$22.95
Manual operation - requires muscle to process veggies
​Spiralizing is more difficult with denser items like sweet potato; cannot quite make foods like curly fries
Comes with three blades: Spaghetti, Curly, and Spiral Slicer
Spiral-slices; requires pre-slitting to create separate slices
Requires both hands to operate
FINAL THOUGHTS
These vegetable spiralizers were all very different types of machines with such different capabilities.
Sure, you can spiralize serviceable spaghetti-style zucchini with a bare bones tool AND some old-fashioned elbow grease with the Paderno - but it's not as easy to do much else.
The Oster wasn't good at much either, and its poor performance across many categories was especially egregious given that it's an electric spiralizer (not that it's designed to slice or shred anyway).
So which one produced the best results across all types of food? That would be the Veggie Bullet - which also shined when it came to usability and speed.
Veggie Bullet worked a lot faster than any of the other machines I tested, so it's much easier to make larger quantities for the whole family and preparing food for the rest of the week.
The KitchenAid Spiralizer was Veggie Bullet's closest competition for many of these tests, though it comes in second place overall.
And while KitchenAid has the peeler, Veggie Bullet can also slice, shred, and even blend - none of which the KitchenAid spiralizer (or any other vegetable spiralizer) can do.
And to further distance itself from the KitchenAid Spiralizer, the Veggie Bullet is only a third of the cost.
I also felt that the Veggie Bullet has a smarter and more compact design with components that are robust and durable, yet lightweight and easy to maintain.
I've been a fan of the performance and value of this company's NutriBullet blenders, and I have to say, I was just as impressed with the Veggie Bullet.
So that's it - thanks for checking out my vegetable spiralizer review! Whether its blenders, or vegetable spiralizers, or whatever exciting new healthy kitchen innovation awaits us, my hope is to always be an informative and useful part of your health journey!
Remember: Live Healthier, Get a Blender... and a Spirazlier! 🙂
I welcome your feedback and comments below! xx
Congrats to our Veggie Bullet Winners... Georgia Kelley, Ashley Bradley and Karen Hoover!
Disclaimer: Sponsored post. The Veggie Bullet was provided for this review and giveaway. All findings and opinions are my own. Click here to learn more about Blender Babes' Editorial Standards.