It seems like it was all so different when my parents were growing up… They had their regular office visits and dental checkups, but since there were never any serious problems, the years simply passed without health issues of any real concern. Later after I was born however, my mother suffered a myriad of physical and mental health issues, from fibromyalgia and high blood pressure to depression. My parents followed the advice of our physicians as best they could, thinking what they were being told was reliable and true. We always left the doctor with several prescriptions in hand, and had to constantly monitor the inevitable side effects, and if they were even working.
As I got older I started to see other people close to me, some of whom were barely older than I was (but there were ones younger too), beginning to develop afflictions which to me just sounded far too severe… Adding to my dismay was the disturbing fact that I never heard any them talk about the cures they felt thanks to their doctors; all matters with respect to how to live healthier seemed relegated to the acceptance of only slowing a disease's progression… while poorly masking its symptoms with dangerous pharmaceutical drugs—the side effects of which seemed just as bad, and in most cases far worse, than the actual disease itself.
This was about the time I discovered Blendtec blenders and soon began demonstrating them at Costco's all throughout California. During these roadshows I heard story after story from people of all ages, backgrounds and lifestyles who were suffering from ALL KINDS of ailments – high cholesterol, celiac and other autoimmune diseases, obesity, diabetes, heart disease, and cancers, just to name a few! These were people who had already PURCHASED a high powered blender – and the results of using this machine to successfully combat their diseases was astonishing. I felt I had discovered the holy grail of better health, and I made it my mission to share the power of these machines with a larger audience. I worked 14 hours a day for two years both on the road selling blenders and at home developing a website and producing videos to help teach people how to use this tool to make healthy easy recipes! Finally, Blender Babes was born. 🙂
The alarmingly rising trends of people getting sicker and sicker at younger and younger ages continued however… and I had constant discussions with those who were also seeking ways to heal themselves naturally, without the use (or at the very least less of) and dependance on prescription medications.
What truly made all of this all the more profoundly real, was the rapidly declining state of my mother's health and my fear for her future, and with my similar genetic makeup, my fear for my own health, and future children. And so it finally came to pass during this time of life, where I finally decided to take responsibility and really learn how to live healthy, beyond just diet.
This noble, idealistic goal—I quickly realized—was a whole lot easier said than done.

For every health book I read I found two others refuting its claims, for every promising alternative treatment I uncovered there was an endless line of "mainstream medical experts" condemning its efficacy… Every celebrity doctor on TV had expensive products they were promoting, behind every outbreak there seemed to be some growing agenda the media was using fear to promote, and for every hard-to-find documentary – time had to be set aside to not only view it, but to actually test out its theories on my own health and well-being…
This rarely left me any "free time" required to thoroughly investigate this incredibly important yet seemingly, endlessly, and far too often, hopelessly convoluted subject.
The Brightest Lights at the End of the How to Live Healthy Tunnel
As it always seems to inevitably do, the last few years passed faster than I wanted them to, and though during this time I've been able to find several pearls of natural health wisdom, I knew deep down in my heart that there was an infinitely beautiful world of techniques and incredible information out there just waiting to be discovered…
But that in all realistic likelihood was going to take me years—if not decades—to actually have the time to properly seek out…
Let alone learn how to efficiently implement into my own daily life.
This realization frustrated me a great deal, saddening me in a myriad of ways; and all of course to no positive end… I'm in my 30s, and getting ready to start a family… However prior to doing so, I knew I needed to ensure that my health was as robust as it could possibly be.
The mere thought of bringing a child into this world without every single one of Mother Nature's inherent gifts—which I'd learned my actions could essentially all but guarantee—was just too cruel of a heartless burden to have to go through the rest of my life having to bear.
Then one day when I'd luckily carved out some extra research time (as the Fates would have it!), I caught a fortunate glimpse of the beautifully combined efforts of two husband-and-wife team bloggers who've devoted their lives to every imaginable aspect of learning how to live healthy… Both of whom are parents, and are so phenomenally passionate and genuinely selfless about sharing all the information they've collected and analyzed throughout the years, that they can only be described as the brightest lights at the end of the how to live healthy tunnel!
Ultimate Bundles – Ryan & Stephanie Langford and Will & Erin Odom
Together Ryan & Stephanie Langford and Will & Erin Odom created Ultimate Bundles, a website whose sole purpose is to share all of the best natural living resources in the world. Having compiled their incredibly powerful information into one simple, cost-effective format, their combined efforts of extraordinary grace and exceptional humility have changed the course of not only my life, but of my someday child's as well. I know without a doubt it will profoundly impact yours as well.

The Ultimate Healthy Living Bundle is a life-changing digital compilation of eBooks and eCourses from a cutting-edge array of natural and healthy living experts, as well as exclusive Bonuses from some of the Langford's and Odom's favorite online naturopathic retailers—all of which can dramatically improve you and your family's health.
Having struggled with their own unique sets of health challenges, the Langfords and Odoms sought out natural alternatives that they could both stick to, and actually make a part of their everyday lives. Over the course of several years of objective and seemingly unending trial and error, both of these special families eventually learned which particular authors they could trust, as well what methods were the safest and most dependable to utilize.
Eventually they amassed such an incredibly vast and altruistic wealth of practical resources which they felt resonated with the needs and concerns of everyday people just like them, they simply decided to create a comprehensive selection of only the most useful books and courses, which they knew could help millions of people.
Note: This bundle is only offered for 48 hours 1-2x per year! GET NOTIFIED for the next one!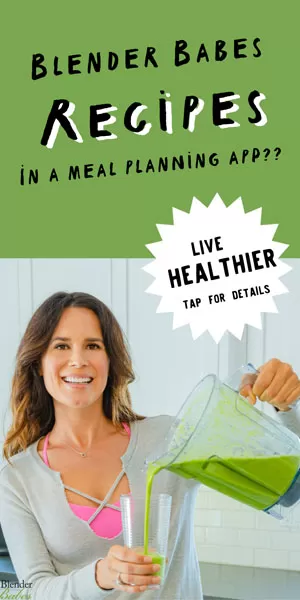 ♦ Real Food Recipes – Healthy Easy Recipes Including Seasonal (19 ebooks)
♦ Special Diets – Allergy, Gluten-Free, Grain-Free, Dairy-Free + More (12 ebooks)
♦ Meal Budgeting and Planning (8 ebooks)
♦ Alternative Health and Home Remedies (9 ebooks)
♦ Healthy Children (6 ebooks)
♦ Natural Beauty and Skincare (5 ebooks)
♦ Green Cleaning (5 ebooks)
♦ Fitness – For Both YOU and the Whole Family (3 ebooks)
♦ Gardening and Homesteading (6 ebooks)

♦ Grocery Savings Made Simple: A Real Mom's Guide
♦ Let's Do This! Getting Ahead in Your Real Food Kitchen
♦ Real Food Cleansing Guide eBook & Webinar
♦ Essential Oils & Natural Health
♦ 5×5 Fitness Challenge from Fit2B
♦ Making Herbs Simple: Volume 1 and Volume 2 Video Downloads
♦ MamaBaby Birthing

UPDATE FOR Sept 9-14th – $224.87 worth of bonus offers you'll LOVE and USE:

These vary per offering, but last time they included the following and it was a $140 value:

♦ Your Choice of a FREE 2-oz Liquid Herbal Formula or a $15 Store Credit from TriLight Health
♦ FREE 4 Month Yoga Membership from StayAtHomeYoga.com ($23.97 Value)
♦ FREE Sourdough or Heirloom Yogurt Starter Culture from CulturesforHealth.com ($13.95 Value)
♦ FREE 3-month PREMIUM Membership to Tradishen.com ($45 value)
♦ 1 FREE Variety Gift pack from Made On – High Quality Hand-Made Natural Skin Care Products ($16.50 value)
♦ 1 FREE Gift Set with Dead Sea Salt, Lavender and Olive Oil Salt Scrub and Luffa ($19 value)
♦ 1 FREE $15 Gift Certificate to spend on anything at Strawesome.com ($15 value)
Note: This bundle is only offered for 48 hours 1-2x per year! GET NOTIFIED for the next one!
Helpful Product Guide
And though this bundle features tons of useful information, the Langfords and Odoms also created a Product Guide that helps you navigate your way through it all, which also allows you to easily identify the most valuable resources for your specific health concerns.

All of this incredibly detailed and life-changing information is offered to you, for what can only be described as the most affordable way to learn to how to live healthy. The Ultimate Healthy Living Bundle has proven to be the easiest, most economical and effective way for my entire family to fully adapt to a truly healthy way of living…
It's even given my ailing parents the courage and strength to make positive improvements in their own lives, as well as having allowed me my boyfriend (someday husband!!) to give our future children the best genetic chance at living a long, productively healthy life.
Learn more about these incredible topics through digital ebooks and ecourses today, and how for one incredibly low price, it'll give you all the information you'll ever need to easily incorporate a natural way of living into your daily life… It'll be one of the best health and wellness decisions you'll ever make (aside from getting a high powered blender, of course!)
Note: This bundle is only offered for 48 hours 1-2x per year! GET NOTIFIED for the next one!
Tell me what you're most interested in learning more about that's included in the bundle in the comments!
With Love & Health,
Blender Babe Tarashaun